Tim Cook, other Apple execs to talk iPhone partnerships during India trip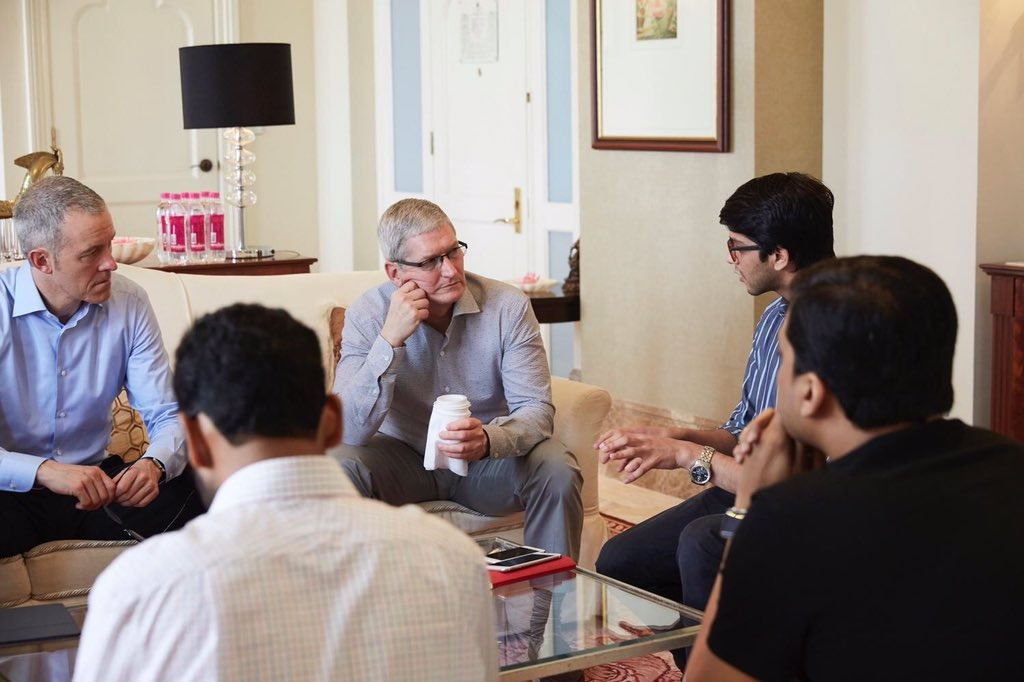 While in India this week, CEO Tim Cook and a team of fellow Apple executives will reportedly be meeting with the leaders of local telecoms firms, looking to bolster iPhone numbers with partnerships on sales and distribution.
Apple is in talks with carrier Bharti Airtel about a deal which could involve retail plans, offers on devices, and training workers, an executive with the latter company told India's Economic Times. Several proposals are said to be on the plate. Bharti has offered the iPhone for years, but Apple is presumably aiming at new deals that could improve iPhone profits.
Cook is said to be meeting with Bharti chairman Sunil Mittal on Friday, and during his trip should also meet with Tata Group chairman Cyrus Mistry, Tata Consultancy Services CEO Natarajan Chandrasekaran, and Vodafone India CEO Sunil Sood.
Cook is "likely" to meet with the chief ministers of Telegana and Maharashtra, the Times added.
A senior executive with Reliance said that while the bundling of Apple products might be an option, the two companies might also consider using Reliance Retail's distribution to push into new markets in tandem with the launch of Reliance Jio Infocomm's 4G network this year.
Apple controls a tiny percentage of the Indian smartphone market, with most reports putting the figure around 2 percent. Cook has suggested, though, that the situation could improve once 4G networks deploy in India this year and "unleash the power and capability of the iPhone." Prices are another major obstacle though, since most phones in the country cost less than $150, and even the iPhone SE is almost four times that. Sales of older models have been used to compensate.