Apple's Tim Cook to meet with Indian PM Narendra Modi this week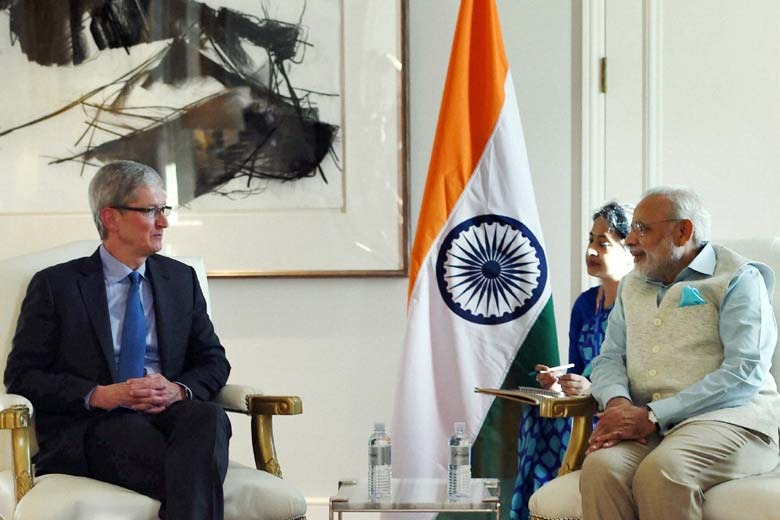 After this week's short stop in China, Apple CEO Tim Cook is reportedly due to visit India later in the week, the highlight being a meeting with Prime Minister Narendra Modi.
The exact agenda for the meeting is unclear, but the trip will signal Cook's first time in India as the head of Apple, one source noted to Reuters on Monday. A second source indicated that the India was eager to learn if Apple had plans for local production facilities, in keeping with Modi's "Make in India" initiative to boost the country's manufacturing sector.
Both sources suggested that Cook could arrive in India as soon as tomorrow, and apart from Modi spend time talking to Apple's local partners and workforce.
The iPhone has fared much weaker in India than in places like Europe or China, taking only a 2 percent marketshare. The main obstacle is believed to be price, since most phones in the country cost under $150, whereas even the iPhone SE is about $587 — well out of reach for most Indians.
Local iPhone sales did surge 56 percent year-over-year recently, but Apple India has largely depended on older models to stay competitive. As recently as this year, the iPhone 4S was still available to buy.