Uber unleashes experimental self-driving car on streets of Pittsburgh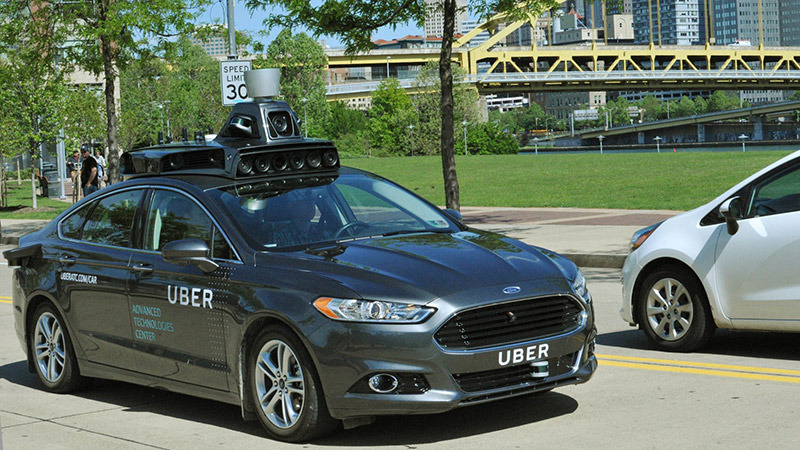 Ride hailing company Uber confirmed Thursday that it is testing a self-driving, hybrid Ford Fusion on the streets of Pittsburgh, bringing the ride-sharing giant one step closer to an autonomous future.
Saddled with a large black apparatus reminiscent of a surface-to-air missile launcher, the car from Uber's Advanced Technologies Center will be collecting mapping data as well as testing its self-driving capabilities in the Steel City. It comes outfitted with a variety of sensors, including radars, laser scanners and high resolution cameras to map details of the environment. But it won't be alone: a human will be in the driver's seat "monitoring operations."
Uber is still in the early days of its self-driving efforts. It says it's currently focused on getting the technology right and ensuring the safety of pedestrians, cyclists and other drivers. The company has warned local officials and law enforcement about its testing.
Home to Uber's Advanced Technology Center, Pittsburgh was an obvious choice for pilot. Uber also thinks the city is a good environment in which to test self-driving cars, with its variety of road types, traffic patterns and weather conditions.
Apple has been widely rumored for some time now to be working on its own automotive initiative, dubbed "Project Titan." It is reportedly eyeing an 800,000 square foot property for the project in the San Francisco Bay Area, and most recently, it made a billion-dollar investmentin Didi Chuxing, which some have seen as further evidence of its ambitions in the automotive area. Didi is a direct competitor of Uber and controls the Chinese ride-hailing market just as Uber dominates in the West.