Apple drops new betas for OS X 10.11.6, iOS 9.3.3, and tvOS 9.2.2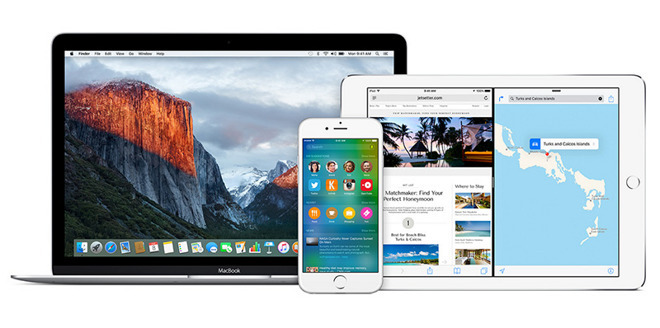 Apple on Monday released previews of the next iterations of OS X, iOS, and tvOS, handing out beta versions of its popular desktop, mobile, and set-top box operating systems to registered developers.
OS X El Capitan 10.11.6 beta 1 carries build number 15G7a. iOS 9.3.3 beta 1 is identified as build 13G12, and tvOS 9.2.2 beta 1 shows build number 13Y807.
Released just weeks after the previous round of updates, this may well be the last set of revisions to see the light of day before we learn more about OS X 10.12 and iOS 10 at the company's upcoming Worldwide Developers Conference.
As has become Apple's modus operandi, there is no word on what changes or improvements may be in store. If anything of import surfaces once the community has had a chance to dissect this new software, AppleInsider will be on top of it.
All three betas are available to registered developers via the Apple Developer Center. OS X El Capitan 10.11.6 beta 1 can also be downloaded from the Mac App Store, while iOS 9.3.3 beta 1 and tvOS 9.2.2 beta 1 can be acquired from their respective software update mechanisms if the requisite beta certificates have been installed.