Pixelmator for Mac gets new Quick and Magnetic selection tools, Retouch extension for Photos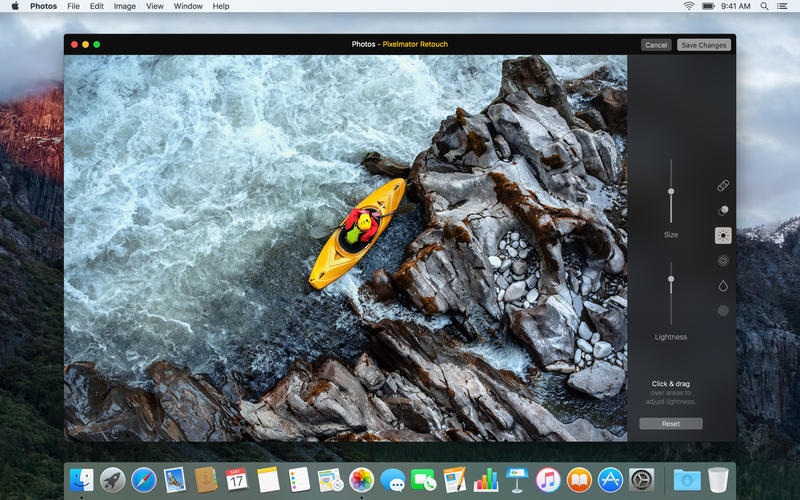 Pixelmator Team on Thursday updated its namesake Mac image editor with two new selection tools, and a Retouch extension for Apple's OS X Photos app.
The Quick Selection tool in v3.5 lets users "paint" an object for selection, through code that automatically detects the object's parts while excluding background imagery. These parts can be individually de-selected for refinement purposes.
The Magnetic Selection tool follows a similar concept, but instead automatically traces the outside edge of an object. While tracing, users can briefly switch to the regular Lasso or Polygonal Lasso tools by holding down the Option key.
The Retouch extension lets users apply Pixelmator's various correction functions to Photos images without having to import them. These include not just Clone and Repair tools, but softening and sharpening options, and the ability to tweak lighting and colors in specific areas of an image.
Pixelmator Team says it has also made numerous bugfixes and other improvements, including redesigning the Stroke effect to be 15 times faster in OS X El Capitan, which has had a similar effect on resizing a selection. Outlines created when using the Color Selection, Paint Bucket, and Magic Eraser tools should be smoother and more precise in El Capitan, and the Distort Extension will now automatically adjust brush size as a user zooms in and out.