Elon Musk expects 'Apple Car' to be late to market, estimates volume production by 2020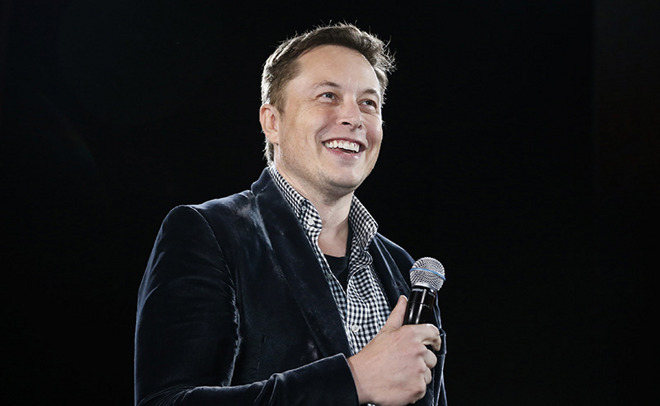 Speaking at Re/code's Code Conference, Tesla founder Elon Musk restated assumptions that Apple — not Google — will one day be an automotive industry contender, but said the mythical project is already a "missed opportunity."
Musk was interviewed by Re/code's Walt Mossberg and Kara Swisher, who went down the inevitable "Apple Car" rabbit hole about halfway through Wednesday's onstage appearance.
When asked about potential competition in the self-driving car space, Musk, as usual, voiced his support for Apple's as-yet-unannounced efforts. But he couldn't resist the opportunity to put in a small jab.
"I think it's great they're doing this, and I hope it works out," he said. "It's just a missed opportunity. It's a couple years...they'll make a good car and be successful."
In Musk's estimation, Apple should have committed to its electric vehicle project sooner, adding that "Apple Car" production is unlikely to start before 2020. The guess lines up with rumors last year which claimed Apple's car would enter manufacturing by 2020, an aggressive timeline for a company taking its first crack at a notoriously cutthroat heavy industry.
While Musk anticipates a so-called "Apple Car," he doesn't see the same for Google. Through its X Labs, Google has already logged more than 1.5 million miles on its self-driving car platform, though industry watchers believe the internet search giant plans to license any technology gleaned from the project to a major automotive manufacturer. Musk agrees.
Apple is widely speculated to be developing an electric, potentially self-driving, car under the auspices of a secret project codenamed Titan. AppleInsider first uncovered evidence of Apple's automotive facilities in Sunnyvale, Calif., last year. Since then, the company has reportedly expanded the operation to include hundreds of engineers, software developers and industry experts.