Samsung unveils Gear IconX wireless earbuds with health tracking functions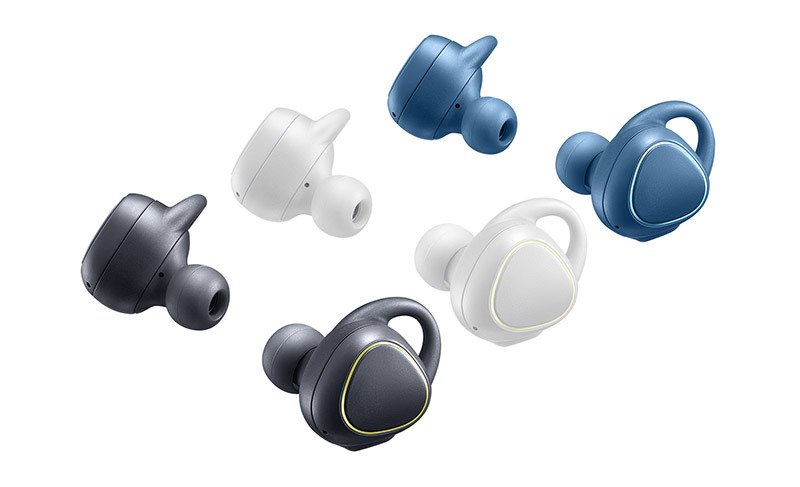 As part of continued efforts to break into the health and fitness market, Samsung on Thursday added two new products to its wearable device lineup, including a pair of wireless earbuds capable of monitoring a user's heart rate.
Borrowing more than a little inspiration from a device marketed by audio startup Bragi, Samsung's Gear IconX are being touted as the first truly wireless headphone offering from major manufacturer, reports The Verge. Whereas products like Beats' Powerbeats 2 often have a cable connecting left and right driver units, ferrying power and audio signals between the two, IconX is totally wire free.
With a wireless communications suite and 4GB of flash memory, users have the option of streaming music from their smartphone or playing preloaded tunes saved to onboard storage.
Battery life is an obvious compromise for IconX, which can stream music for only about 1.5 hours before needing a recharge from the included pill-shaped case. Samsung claims users can eke out 3.5 hours listening to tracks stored on-device, a far cry from competing products able to last upwards of six hours per charge.
Of course the IconX does much more than current offerings. Not content with creating a simple wireless listening device, Samsung stuffed in a wealth of health monitoring hardware to keep track of user heart rate, steps taken, distance traveled, speed and calories burned.
Notably, IconX acts as a standalone fitness device, meaning it can process and store fitness data internally without need for a tethered smartphone. The information is later offloaded to Samsung's S Health app, a data repository similar in function to Apple's Health app for iOS.
Like the Bragi Dash, IconX boasts a touchpad for controlling system settings via swipe and tap gestures. Instead of visual cues, Samsung relies on a so-called "Voice Guide" to provide feedback on workout progress, as well as confirmations for user actions like music playback, volume adjustment and mode selection.
Samsung expects IconX to ship in the third quarter for $199. Initial compatibility will be limited to devices running Android.
In other news, Samsung today released an updated version of its Gear Fit2 smartwatch featuring a 1.5-inch curved AMOLED display, 4GB of storage, embedded GPS module and heart rate monitor. The usual assortment of motion sensors are also included for fitness tracking. Gear Fit2 launches in stores on June 10.