Apple's WWDC live stream webpage goes live ahead of June 13 keynote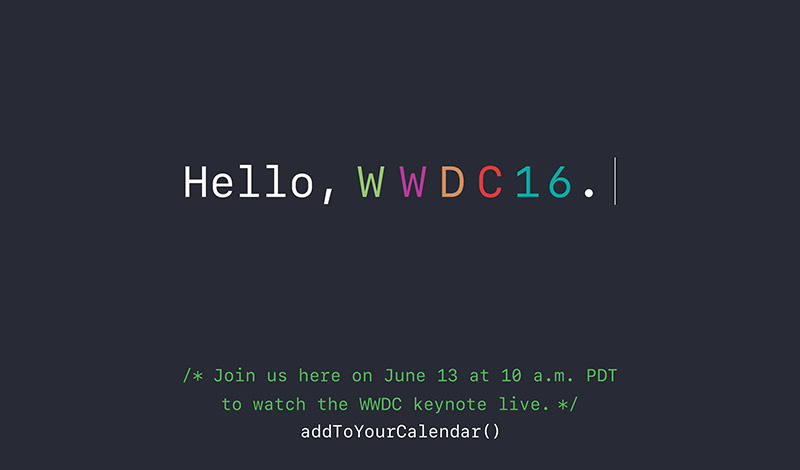 In preparation of next week's Worldwide Developers Conference, Apple on Tuesday activated a landing page for its upcoming keynote live stream, inviting those unable to attend in person to take part in the online broadcast.
As usual, Apple is streaming the WWDC kickoff event, as well as select developer sessions and guest speakers, live using its HTTP Live Streaming (HLS) technology. According to Apple's webpage, spotted by MacRumors, viewers can access the stream on iPhone, iPad or iPod touch with Safari on iOS 7, on Mac with Safari 6.0.5 and on PC using Microsoft Edge for Windows 10.
Like last year's conference, Apple is also providing a live stream for second-, third- and fourth generation Apple TV models. The Apple Events tvOS app has not yet been updated to reflect the information, but is expected to receive an update closer to June 13.
While the live stream webpage remains bare, Apple cleverly includes a link to an ICS file scheduling a two-hour "Apple WWDC Special Event."
WWDC 2016 runs from June 13 to June 17 and features hands-on labs, special guest speakers, meetings and activities for attending developers. The company is making more than 1,000 engineers available for consultation on Apple's core software platforms, iOS, OS X, watchOS and tvOS.
WWDC 2016 is scheduled to kick off at San Francisco's Bill Graham Civic Auditorium on June 13 at 10 a.m. Pacific. AppleInsider will be on the scene in San Francisco offering live coverage of events as they unfold.