Apple rebrands OS X as macOS, announces Sierra with Siri, plus focus on Continuity & iCloud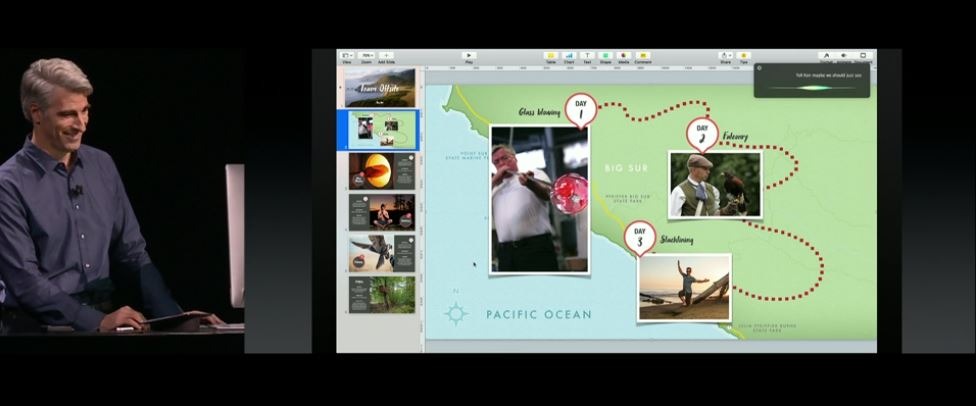 Apple has announced it will rebrand its OS X platform as macOS with an update coming later this year, dubbed Sierra, with an emphasis on syncing data and settings through the cloud, and the debut of Siri on the Mac.
macOS Sierra was unveiled by software chief Craig Federighi at Apple's annual Worldwide Developers Conference on Monday. Siri on the Mac can be used for searching, messaging, and obtaining information such as movie times.
In an onstage demonstration, Federighi showed how search results obtained through Siri can be dragged directly from its window into another app.
The new OS will also focus on making files and settings available across devices when it launches to the public as a free update later this year. Desktop files will also be synced in iCloud, allowing the data to be retrieved from another computer or an iOS device. To clear up space, Sierra will be able to move old files to iCloud automatically.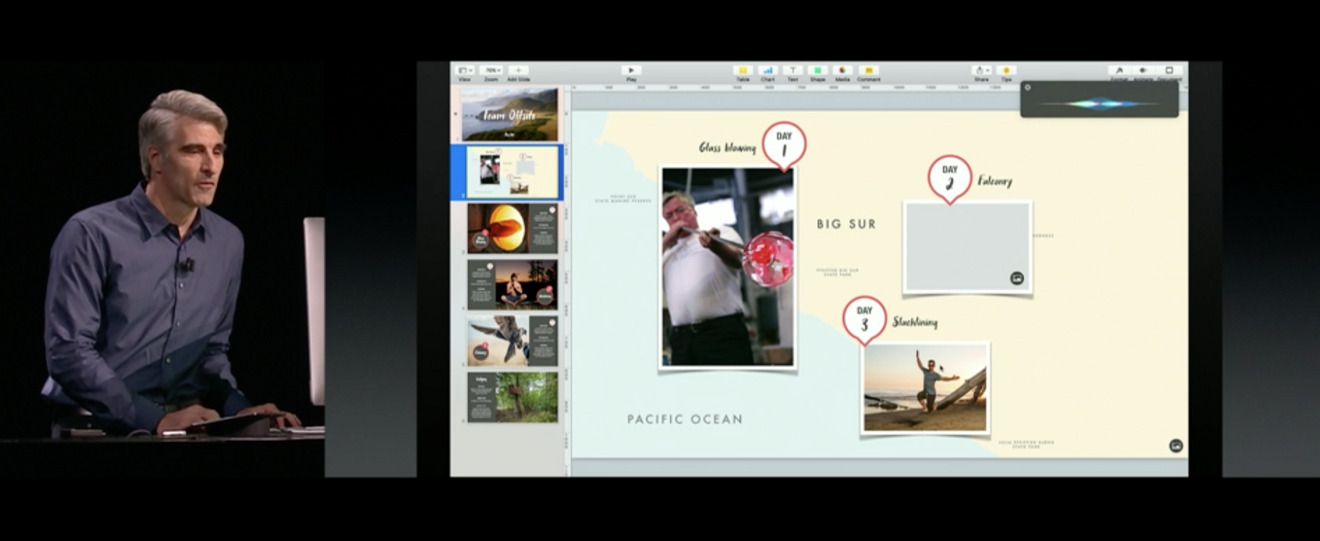 Among its changes, macOS Sierra will give users the ability to bypass secure login on their Mac if they are wearing a securely unlocked Apple Watch, through a feature called Auto Unlock.
Apple Pay is also coming to iCloud, allowing users to authenticate purchases in a browser via a nearby iPhone or Apple Watch, thanks to Continuity.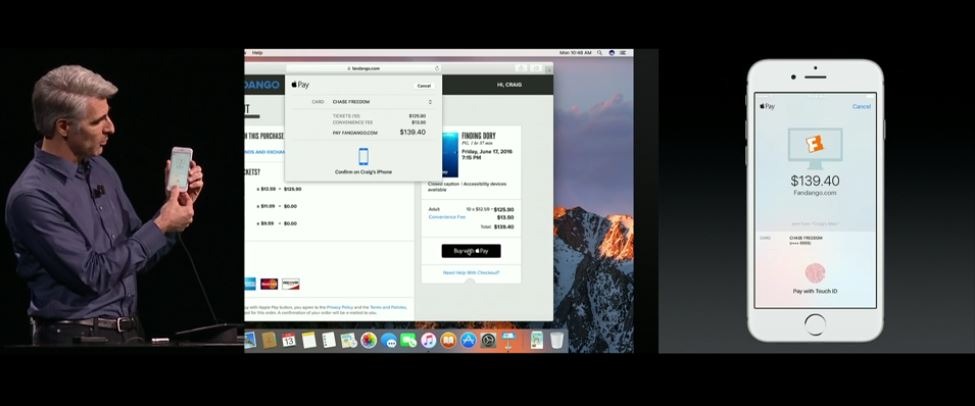 The macOS Sierra update will also introduce cross-platform clipboard syncing, letting users copy content from one device and then paste on another.
iOS' Picture in Picture feature will also be coming to the Mac, allowing users to quickly push a video to a corner of the screen while they accomplish other tasks.
Sierra is available to developers starting today. A public beta will launch in July, and the free update will officially debut this fall.