Apple Pay confirmed for France, Hong Kong & Switzerland in coming months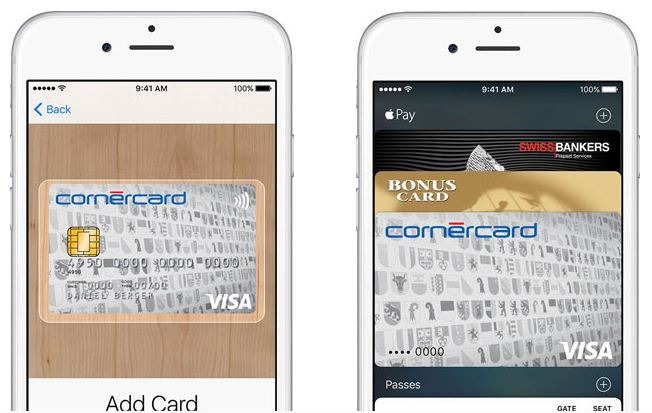 AppleInsider may earn an affiliate commission on purchases made through links on our site.
During its WWDC keynote, Apple solidified rumors by announcing that Apple Pay will be coming to France, Switzerland, and Hong Kong in the next several months.
The company did not set a firm timeframe for any region, but has since launched webpages identifying which banks, credit cards, and retailers will be taking part. Visa and MasterCard will be accepted in all three areas, for example, while American Express cards will work only in Hong Kong.
In France, initial card issuers will include Banque Populaire, Boon, Caisse Epargne, Carrefour Banque, Orange, and Ticket Restaurant. Only 18 retailers other than Apple will be onboard, such as Boulanger, Dior, FNAC, Orange, Parkeon, Sephora, and Simply Market.
Switzerland's issuers will be limited to Bonus Card, Cornèrcard, and Swiss Bankers. Just 11 non-Apple retailers will be supported, some examples being Aldi, Avec, Lidl, Spar, and TAG Heuer.
Residents of Hong Kong will have six banks to choose from: Bank of East Asia, Bank of China, DBS, Hang Seng, HSBC, and Standard Chartered. The city is home to the best retailer support of the new regions, with 29 partners mixing American brands like 7 Eleven, Pizza Hut, and Starbucks with numerous Chinese companies.
The major Apple Pay announcement during the WWDC keynote was support for Mac payments, something coming this fall. Shoppers will need to be using Safari or Messages, however, and have either an Apple Watch or a nearby device with Touch ID to authenticate.