Apple's Trent Reznor says YouTube built on stolen content, pushes Apple Music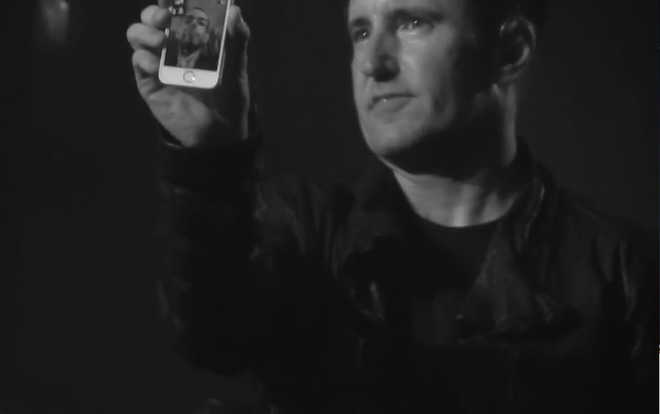 Rockstar-cum-Apple executive Trent Reznor spoke out against YouTube this week, calling the free streaming platform "disingenuous" and a problem for musicians looking to earn a living, a problem solved by Apple Music's subscription sales model.
In an interview with Billboard published on Tuesday, Nine Inch Nails frontman and Apple Music Chief Creative Officer Reznor said free services leave musicians few opportunities for financial success.
Unlike clear-cut music economies built on physical media sales, the current landscape dominated by intangible digital platforms is difficult to navigate for even the biggest artists. Poorly regulated free-to-stream services, including those that allow users to upload potentially unlicensed content on their own, are among the many problems musicians must grapple with in this brave new world.
When asked about YouTube, often criticized by music labels for freely disseminating content without implementing a proper set of checks and balances, Reznor delivered an expectedly icy response.
"It is built on the backs of free, stolen content and that's how they got that big," Reznor said. "I think any free-tiered service is not fair. It's making their numbers and getting them a big IPO and it is built on the back of my work and that of my peers."
He went on to tout Apple Music as an alternative that returns a sense of opportunity to artists, both financially and in terms of content management. In some ways Apple Music represents a return to the record store business model of yore. For example, like other established subscription services, Apple's solution lays out a well defined per-play licensing structure that, while not as transparent as direct downloads, presents musicians with a clear avenue of opportunity.
YouTube responded on Wednesday, telling CNET fan-uploaded videos generate about half of all revenue it pays out to the music industry.
"The overwhelming majority of labels and publishers have licensing agreements in place with YouTube to leave fan videos up on the platform and earn revenue from them," a YouTube spokesperson said. "Any assertion that this content is largely unlicensed is false. To date, we have paid out over $3 billion to the music industry - and that number is growing year on year."
As previously reported, Reznor was joined by Apple SVP of Internet Software and Services Eddy Cue, VP of Content and Media Apps Robert Kondrk and Jimmy Iovine at the Billboard interview. Of note, the executives again deflated rumors of definitive plans to end iTunes music downloads in favor of a completely subscription-based streaming model.