Select Bank of America ATMs now processing Apple Pay withdrawals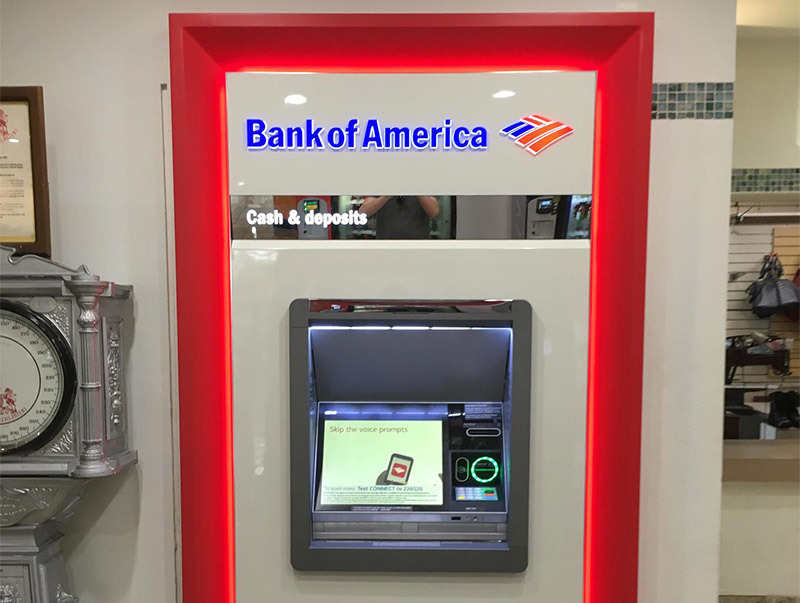 AppleInsider is supported by its audience and may earn commission as an Amazon Associate and affiliate partner on qualifying purchases. These affiliate partnerships do not influence our editorial content.
As part of a previously announced effort to introduce support for emerging digital wallet solutions, Bank of America this weekend began processing Apply Pay withdrawals at select ATMs in California, the first step in bringing wide compatibility to customers across the bank's nationwide network.
According to an unconfirmed report posted to Reddit on Sunday, Bank of America customers living in Redondo Beach, Calif., can now withdraw cash from certain NFC-enabled ATMs. The system does not appear to be fully operational, however, as deposits still require a physical debit or checking account card.
AppleInsider received reports of Apple Pay integration at select Bank of America ATM locations in May. At the time, pilot program coverage was limited to two machines in San Francisco. Bank of America has not yet made an official announcement regarding ATM compatibility with Apple Pay, though it appears the service is slowly rolling out beyond the Bay Area.
Like some point-of-sale solutions, compatible Bank of America ATMs bear a generic NFC logo and might not necessarily sport Apple Pay branding. On machines with activated NFC internals, customers simply open Apple Pay on their iPhone, tap the device to the reader, enter a PIN and make a withdrawal. No cards are needed as part of the process.
Currently, Bank of America ATMs are restricted to in-house accounts, suggesting the backend service is not yet connected to out-of-network credit card processors.
Reports of Apple Pay ATM compatibility arrived in January when Bank of America Consumer Banking Products representative Betty Riess hinted at upcoming support for mobile wallets. Riess explained the bank was developing a cardless ATM solution that would allow account authentication via NFC-enable smartphone solutions. An initial rollout was expected in late February at ATMs in Silicon Valley, San Francisco, Charlotte, New York and Boston, though the launch timeline was apparently pushed back.
Apple Pay rival Android Pay in May also announced ATM support for Bank of America machines, though it is not clear if Google's system is up and running at this time.