Nancy Pelosi expresses disappointment over Tim Cook's GOP fundraiser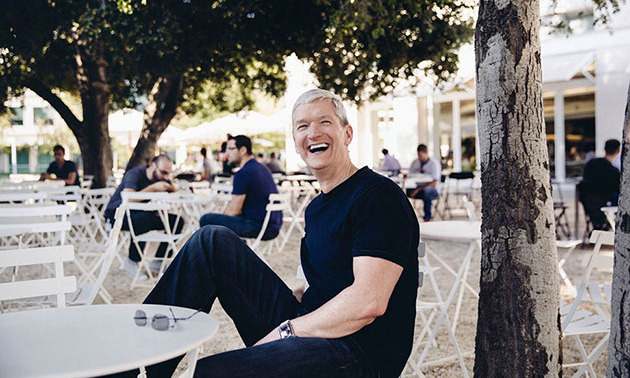 Engaging in a bit of political posturing this week, U.S. House of Representatives Minority Leader Nancy Pelosi offered a — surprisingly condescending — takedown of Apple CEO Tim Cook's fundraiser for House Speaker Paul Ryan and other Republican candidates.
Pelosi (D-CA) told SFGate there is an apparent disconnect between rhetoric and action in Silicon Valley. In particular, the Democrat can't square Cook's breakfast for GOP candidates in Menlo Park with Apple's decision to withhold support from the Republican national convention due to fundamental disagreements with presumptive presidential candidate Donald Trump.
"Poor Tim. What a nice guy he is, but somebody gave him bad advice," Pelosi said. "He probably doesn't think that much about politics."
When it comes to politics it is often difficult to distinguish where, exactly, a prominent business executive's fealty to the corporation ends and personal motivation begins, but it's worth noting that Cook hosted the fundraiser out of his own pocket. Apple as a corporation announced it would not support this year's GOP convention.
"Everybody has the right to do whatever they want to do," Pelosi said. "But when they say, 'We don't like what Trump says, but we'll donate to his party,' they're either naive or they think we're naive."
At Apple the situation is a bit more complex, however, as the company does not operate an official political action committee. Historically, on the rare occasion that a top Apple executive meets with lawmakers over issues relevant to the broader technology community, they sit down with representatives from both sides of the aisle.
In 2014, for example, Cook had a one-on-one meeting with Sen. Orrin Hatch (R-UT), who heads the Senate Republican High-Tech Task Force. More recently, Cook was reportedly in attendance at the secretive American Enterprise Institute's annual World Forum. The rumored topic of discussion this year: how to halt Trump's presidential race.
Outside of the corporate sphere Cook has donated to the campaigns of Barack Obama, Sen. Chuck Schumer (D-NY), Sen. Patrick Leahy (D-VT), Rep. Zoe Lofgren (D-CA) and Sen. Rob Portman (R-OH). This is not to mention contributions to human rights initiatives like the Robert F. Kennedy Foundation, which awarded Cook the "Ripple of Hope" award last year. He now sits on the foundation's board of directors.
After chastising his home state of Alabama for being slow to realize LGBT rights (at an induction into the Alabama Academy of Honor, no less), Cook came out as gay in 2014, both bold and highly public moves. The Human Rights Campaign later furnished him with a Visibility Award for ongoing work toward LGBT equality.
Considering the above, and despite Pelosi's remarks, it's safe to say Cook has a good grasp of American politics and its nuances. Poor Tim, indeed.