Samsung projected to ship 40M OLED panels to Apple ahead of rumored 2017 all-glass iPhone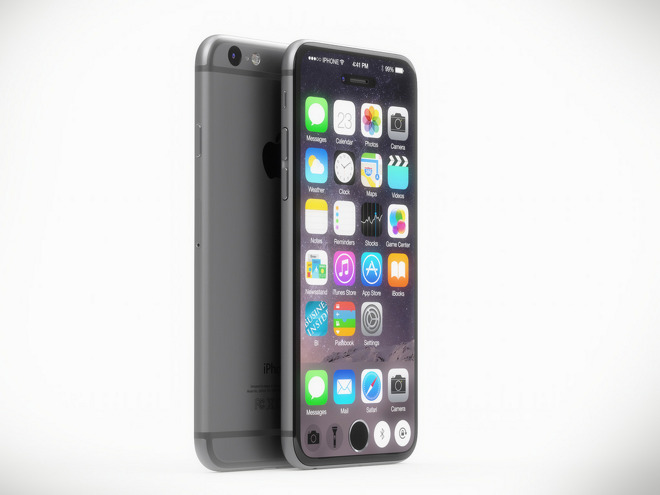 As the world's largest supplier of OLED displays, Samsung is expected to play a key role in Apple's rumored 2017 iPhone redesign, shipping an estimated 40 million panels to the company next year, according to new research.
New projections from DigiTimes Research call for Samsung to double those shipments, reaching 80 million OLED panels to Apple, the following year. AMOLED orders from Apple are forecast to grow to 120 million units by 2019.
Apple currently has one OLED product in its lineup: the Apple Watch. But the company's appetite for OLED displays is expected to grow next year, with a revamped 5.5-inch iPhone featuring a curved screen and all-glass exterior shell.
The estimates align with earlier reports revealing that Samsung is planning to ramp up OLED production next year — Â a move said to be in anticipation of Apple's OLED-equipped iPhone. Samsung Display has revealed it plans to increase output of OLED panels by more than 50 percent this year, with a $6.82 billion investment.
As of now, given the company's stature as the largest OLED maker in the market, Samsung is expected to be the primary supplier of OLED displays to Apple. But Foxconn-owned Sharp is hoping to claim a stake in Apple's supply chain, preparing its own production of OLED panels before the end of 2017.
The estimates from DigiTimes did not indicate a breakdown between Apple Watch and iPhone OLED shipments, but it's likely that the bulk of Samsung's supplies would go toward the iPhone, Apple's best-selling product lineup.