Last Call: Apple's 12" MacBook (1.3GHz, 8GB, 256GB) in Space Gray for $999 ($550 off)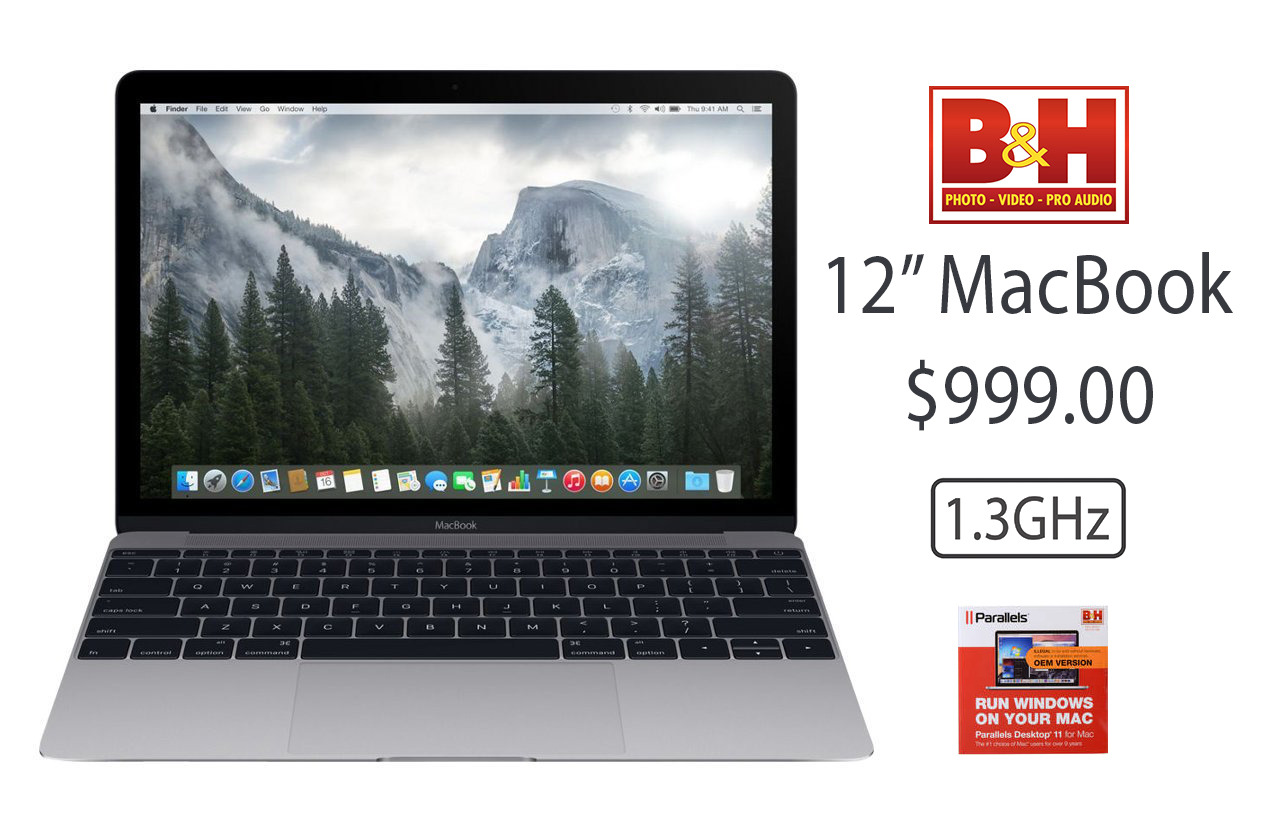 For the next seven days only, AI readers can grab Apple's 2015 12-inch MacBook (1.3GHz, 8GB, 256GB) for the lowest price ever offered at $999, plus free expedited shipping, a free copy of Parallels 11 and no sales tax outside of NY.
Early 2015 12" MacBook (1.3GHz/8GB/256GB) $999.00 ($550 off + free Parallels) - Expired
Don't see the price, right? Drop us a line at [email protected] and we'll send you a single-use promo code to activate the discount.
In what is the lowest price we've ever seen from an Apple authorized reseller (or even a non-authorized seller), B&H this week is offering AppleInsider readers an instant $550 savings on Apple's fastest Space Gray Early-2015 MacBook, bringing the price down to $999.00 (Expired) with free expedited shipping. Additionally, B&H is throwing in a free copy of Parallels Desktop 11 for Mac (OEM), a $69.95 value, with each order.
Making this deal unique is the fact that the MacBook features a high-end 1.3GHz processor; these faster configurations normally aren't discounted so steeply. In fact, according to our Mac Price Guide, this model is $500 cheaper at B&H than at other authorized resellers (with many stores completely sold out or temporarily out of stock).
And if you're wondering how the 2015 MacBook compares to the 2016 version, be sure to check out our recent speed test, which found the 2015 12" MacBook holds its own against the 2016 model. At $550 off for the next week (or while supplies last), this particular 2015 configuration is also a great option for back to school.
What's more, in addition to the instant savings and free copy of Parallels, B&H will not collect sales tax on orders shipped outside their home state of NY. In total, shoppers outside NY can save roughly $675 compared to buying a similarly equipped MacBook at full price with tax at the Apple Store without even factoring in the free gift. This exclusive deal ends July 15th.
You can easily tack on an AppleCare extended protection plan to this MacBook (or the alternative configurations listed below) for the discounted rate of $229 by selecting the AppleCare option immediately after you press the "Add to Cart" button on B&H's website. Or just use this link.
Additional configurations
Looking for a different color or storage option? The following 2015 12" MacBook models are also marked down and come with free expedited shipping and no tax outside NY.
12" MacBook in Silver (1.3GHz/8GB/512GB) $1,499.00 ($250 off + free Parallels & laptop stand)
12" MacBook in Gold (1.1GHz/8GB/256GB) $999.00 ($300 off + free laptop stand)
12" MacBook in Gold (1.3GHz/8GB/512GB) $1,499.00 ($250 off + free Parallels & laptop stand)
Additional Apple Deals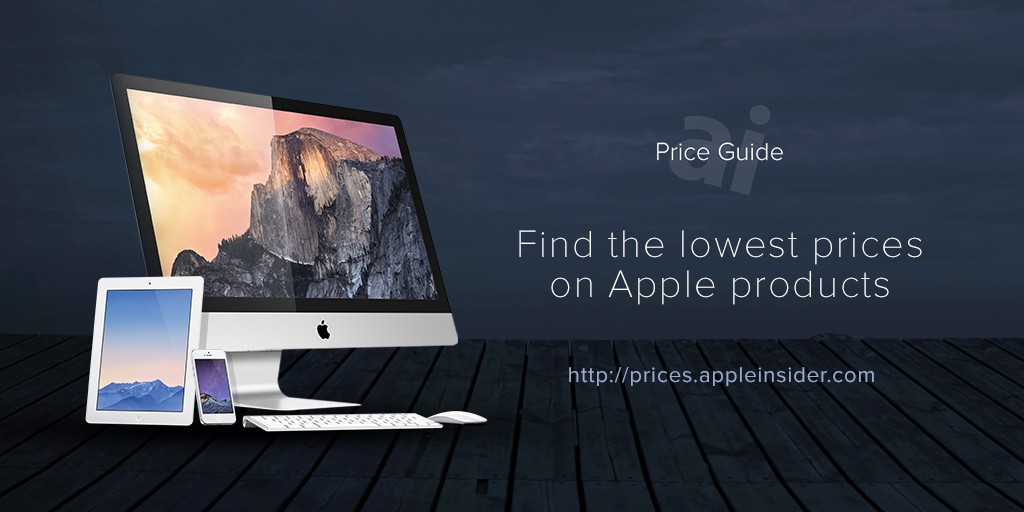 AppleInsider and Apple authorized resellers are also running a handful of additional exclusive promotions this month on other Mac and iPad models that will not only deliver the lowest prices on many of them, but also throw in free gifts like Parallels 11 or a SuperDrive. These deals are as follows: