Pokemon Go sets Apple App Store record for launch downloads, but US growth slowing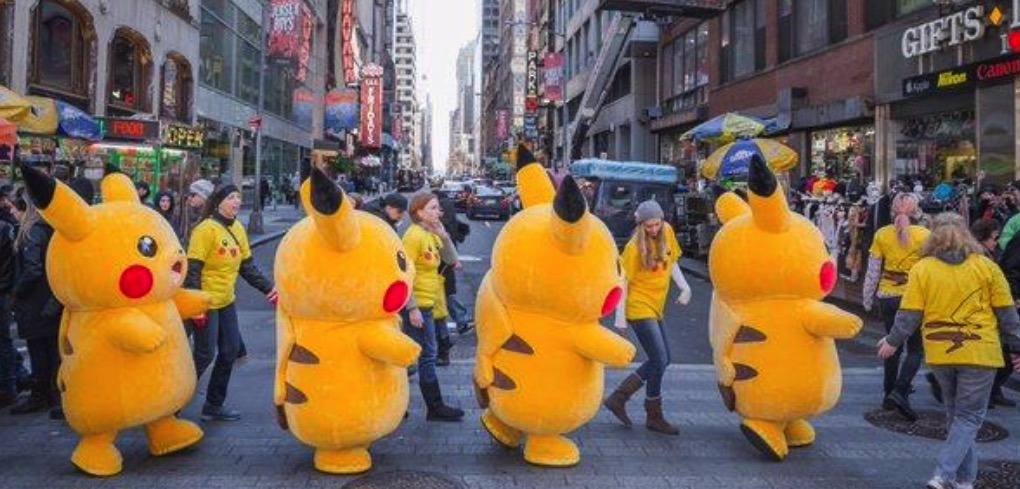 The extraordinarily popular Pokémon Go has broken the previous record for downloads in the first week after launch, as "peak Pokémon" hit one week after U.S launch.
Apple confirmed the victory by developer Niantic's Pokémon Go to Jim Dalrymple at The Loop. Since its U.S. launch, the title has remained atop the Top Free and Top Grossing charts with no interruptions.
Additionally, Pokémon Go appears to be the biggest mobile game launch in U.S. history, beating Candy Crush Saga's performance in 2013. Analytics firm Survey Monkey found that the title attracted over 26 million daily active users in the U.S. as of July 15, which was more than the peak audience of 20 million for Candy Crush Saga.
Survey Monkey also believes that the U.S. Pokémon Go peak has been reached, with daily average users sitting at approximately 22 million as of July 20, still more than Candy Crush Saga's peak traffic. The title launched early Friday in Japan, more than likely making up for the loss in U.S. regular daily users.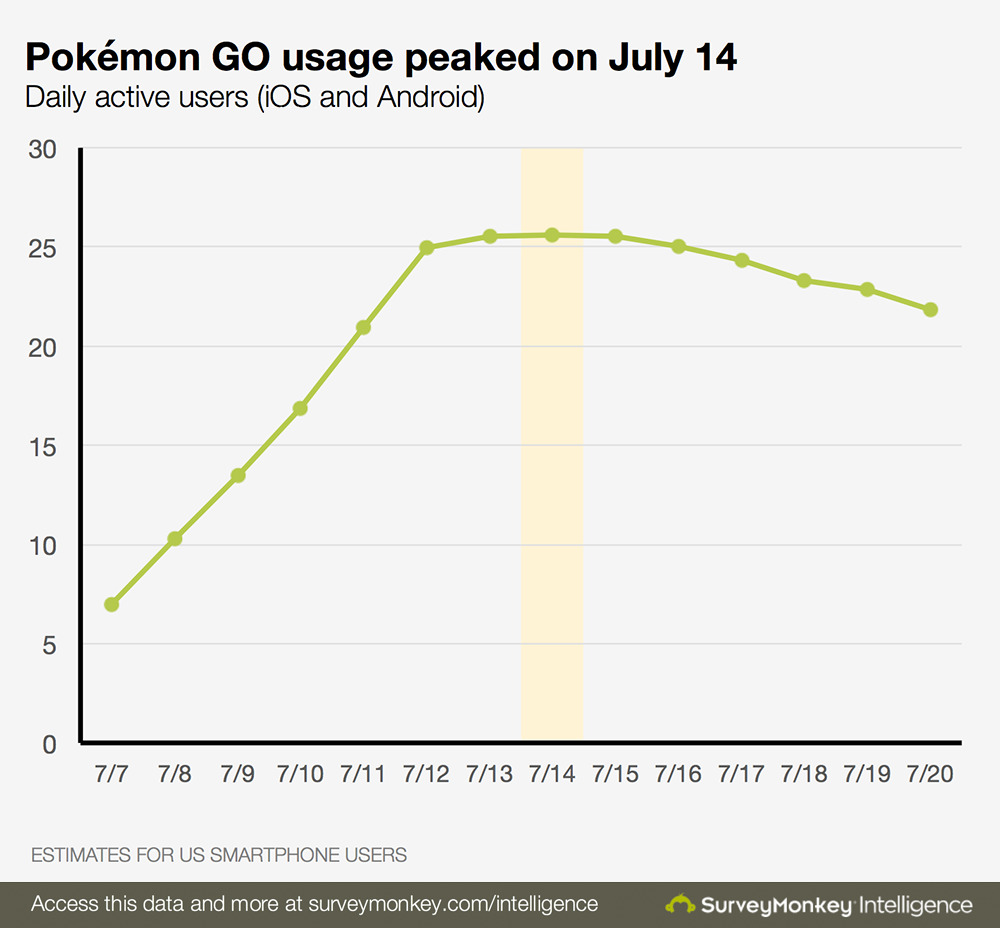 Nintendo, Google spin-off Niantic, Google, and The Pokémon Company are the four companies involved in bringing the immensely successful Pokémon Go to market. The Pokémon Company maintains the Pokémon intellectual property trademarks, and Google itself handles the mapping data.
Apple could reap an extra $3 billion in revenue in the next 12 to 24 months solely from in-app purchase revenue from the title, according to analysts. Nintendo itself is not altering its financial estimates for the quarter, saying that the impact will be felt more by The Pokémon Company — which Nintendo holds a one-third share of.