Possible Apple Lightning-to-headphone adapter for 'iPhone 7' spotted in new photos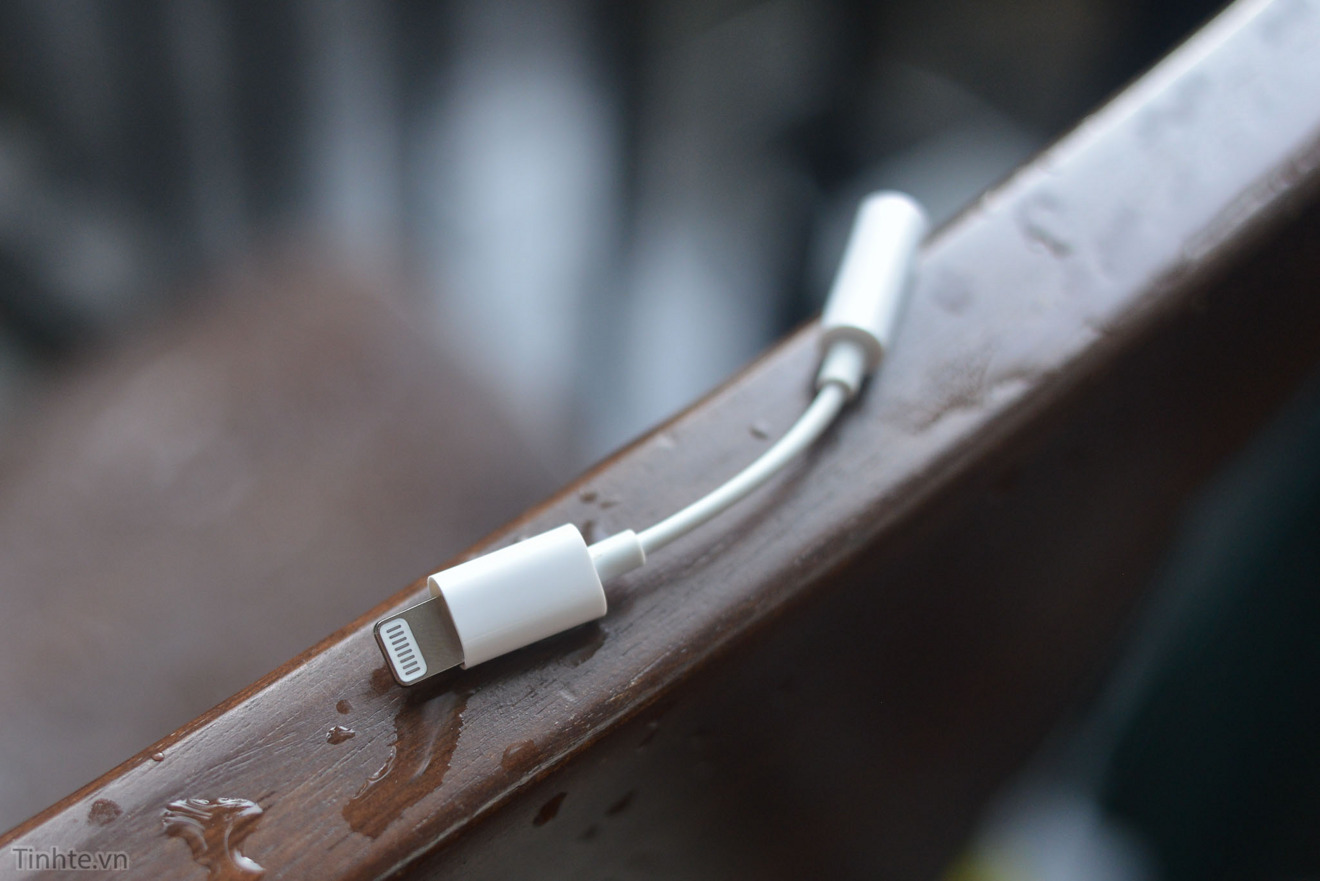 Photos and a video of an adapter allegedly taken from a Foxconn factory in Vietnam surface, with the photographer claiming that the adapter will be included with this fall's iPhone update.
The pictures show an adapter with a Lightning end not significantly larger than an existing cable. The headphone jack enclosure is not much larger than the female end of the connector itself.
A photo, and the provided video, shows an iPad mini running iOS 9 declaring that the inserted adapter is not an authorized accessory. The report and photoset from tinhth.vn claims that an iPhone running the iOS 10 beta did not display the same warning.
One picture depicts the Lightning end of the adapter pulled out of the enclosing plastic, with the cable and associated circuitry hidden by plastic and metal shielding. Additionally, one picture depicts the Lightning end not centered in the cable end, further demonstrating the size difference. Why the plastic cable end is larger than the cable and shielding assembly is not clear.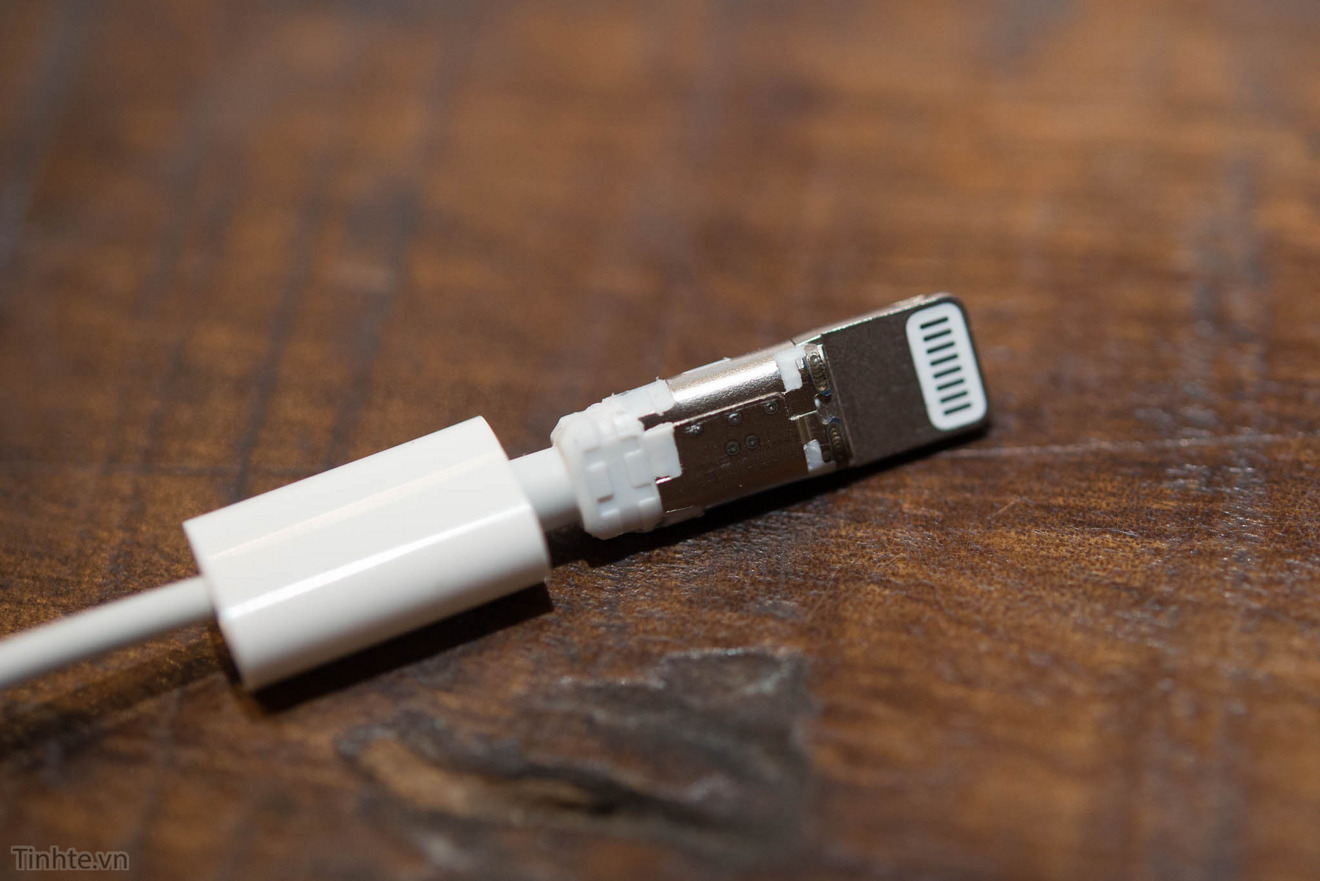 The report claims and audio is automatically routed to the Lightning plug upon insertion of the adapter, and away from the existing headphone jack. However, at no point is there a demonstration of audio being played through headphones connected to the adapter.
At present the

">Lightning cable

, and associated communications protocol, are a digital-only serial bus. All eight pins on the cable can be used for signal, with existing audio devices using Lightning requiring a digital to analog conversion chip.
Lightning cables contain a chip to negotiate with the device which pins on the cable perform what tasks. It is unclear how much extra room is inside the cable for a digital to analog conversion chip, or if there is an improved chip in the adapter that would perform both tasks.
The iPhone 7 is expected to release in the fall. Rumors point to a potential removal of the standard 3.5mm headphone jack from the new phone, with it instead relying on Bluetooth streaming, or Lightning wired headphones. Existing headphones, or earbuds, would require some form of adapter containing a digital to analog converter to function with the new device.