Rumor again claims Apple's 'iPhone 7' will ditch headphone jack for Lightning EarPods, sport Smart Connector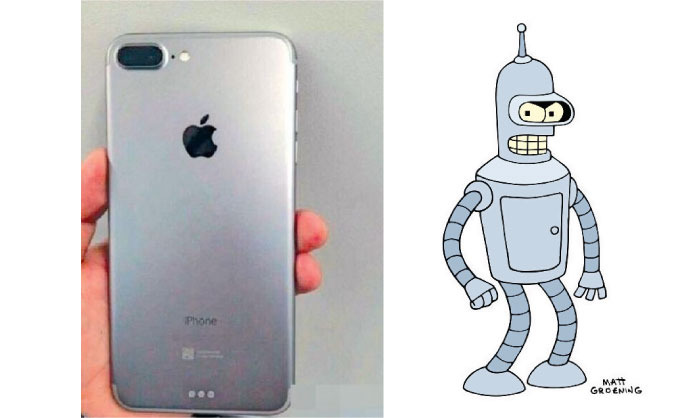 The design for the next-generation "iPhone 7" may have already leaked, a new report claims, adding new details about Bluetooth EarPods that will allegedly pair and charge through the Lightning port.
A spy shot claiming to show the rear case of the "iPhone 7" first leaked online a month ago. On Wednesday, Japanese blog Macotakara chimed in, claiming that the case is the "real thing," and was assembled by Apple manufacturing partner Catcher Technology.
Perhaps most interesting — and puzzling — is that the rear case shows three dots at the bottom of the handset, suggesting Apple may bring its Smart Connector port to the next iPhone. The Smart Connector debuted last year on the iPad Pro, and to date has been used solely for keyboard accessories.
It also features a dual camera module in the upper left, surrounded by a small rise in the material. If accurate, that would debunk rumors that Apple plans to ditch the rear camera bump with its next phone.
Macotakara also reaffirmed earlier reports that the "iPhone 7" will ditch the legacy 3.5-millimeter headphone jack. The site claims that Apple is working on a new pair of Bluetooth EarPods that will pair and charge through the Lightning port, just like the Apple Pencil does with the iPad Pro.
Rumors have suggested Apple will sell truly wireless Bluetooth earbuds, with separate left and right pieces, alongside the next iPhone. In the box, the "iPhone 7" is rumored to come with a wired pair of EarPods that will connect via Lightning.
The report also said that the next iPhone will feature two mysterious sensors at the top of the device, though their purpose is unknown. It's possible that Apple could bring its True Tone display technology from the 9.7-inch iPad Pro, which also relies on a pair of sensors to automatically adjust colors based on ambient light.
Finally, it was said that the "iPhone 7" and "iPhone 7 Plus" will be identical in size to their iPhone 6s series counterparts. That would suggest Appel has no intention to reduce the space located around the 4.7- and 5.5-inch displays.
Apple is expected to launch its next-generation iPhone in September, its usual annual timeframe. It's likely to start at the same $649 starting price as Apple's current flagship handset, the iPhone 6s.