Apple TV Remote launches on iOS, remains separate from iTunes Remote app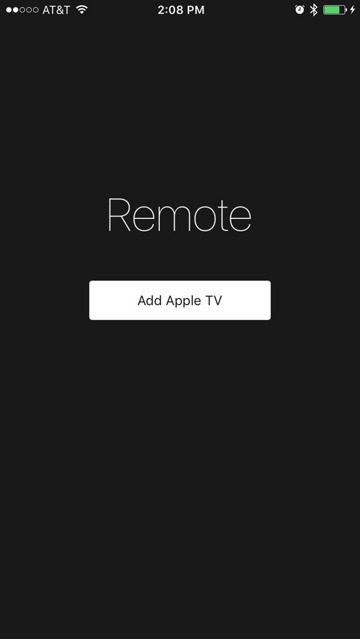 AppleInsider may earn an affiliate commission on purchases made through links on our site.
Apple on Monday publicly launched its new Apple TV Remote app, mimicking the functionality of the Siri Remote used with the company's fourth-generation set-top box. But users who want to control iTunes media on their Mac will still need to use the legacy iTunes Remote app.
The new Apple TV Remote app is a free 5.5-megabyte download available on the App Store. It requires an iPhone, iPad or iPod touch running iOS 9.3.2 or later.
In the app description, Apple says the new app delivers "the best of the Siri Remote." That includes voice search through the iOS device's built-in microphone — Â but only for the fourth-generation Apple TV.
Without Siri, the Apple TV Remote app also works with a third-generation streaming box with Apple TV Software 7.2.1, or a second-generation model with Apple TV Software 6.2.1. A Wi-Fi connection to the Apple TV is required.
Other features from the app, according to Apple, include:
Navigate Apple TV with touch gestures
Quickly enter text, email addresses, and passwords using the keyboard
Ask Siri to find something great to watch, listen to, or play
Control the movie, TV show, or song that's currently playing
Play games using the accelerometer and gyroscope
Turn on Game Mode for simplified game controls
Announced at the Worldwide Developers Conference in June along with tvOS 10 and iOS 10, the new Apple TV Remote app has been available in beta for developers to test up until Monday's release. Rather than a simple upgrade of the existing iTunes Remote app for iOS — Â which can also be used to control an Apple TV — the new app is a complete revamp.
The new Remote app replicates all of the functionality of the Siri Remote with one key omission — volume control. While the Siri Remote has dedicated volume buttons and infrared blaster to work with legacy devices, the iPhone lacks an IR blaster to adjust the volume on a receiver, TV set or soundbar.
The Apple TV Remote app cannot access other types of devices, such as iTunes music playback controls from a nearby Mac or Windows PC. Those functions are still available in the iTunes Remote app, which remains a free download on the App Store.
Notably, the iTunes Remote app has not been updated since December of 2015, and it is still not a 64-bit application. That's in violation of Apple's own rules — third-party app updates were mandated to be 64 bits as of June 1, 2015.