iOS 10 beta 4 adds introduction explaining Apple's Control Center changes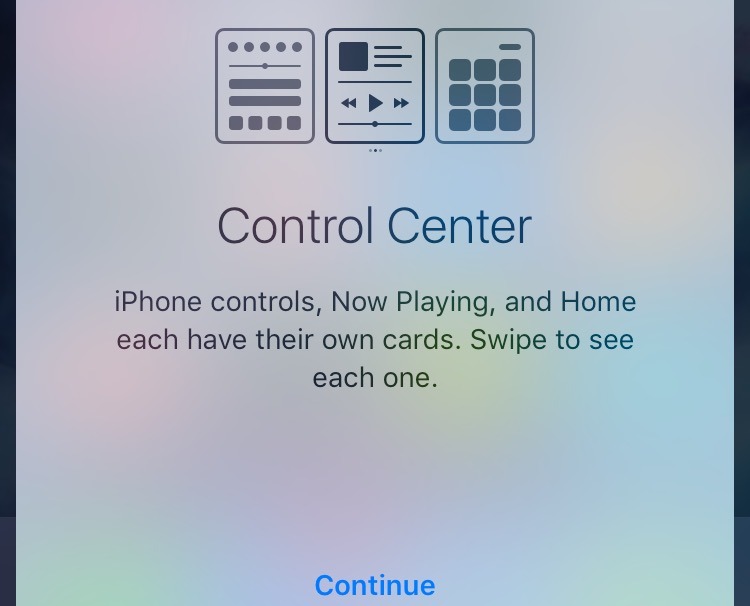 Control Center in iOS 10 has an entirely new look and design, adding expanded music controls and quick access to HomeKit accessories. However, the changes may not be readily apparent to new users, which is why Apple has added a quick introductory screen explaining them in the latest beta.
The fourth beta of iOS 10 was provided to developers on Monday, and as Apple pushes toward a public release of the software this fall, it continues to tweak and refine it.
For new users, the changes to Control Center are spelled out more clearly starting with beta 4. When swiping up from the bottom of the screen, iOS 10 now displays a splash screen to acknowledge before using Control Center for the first time.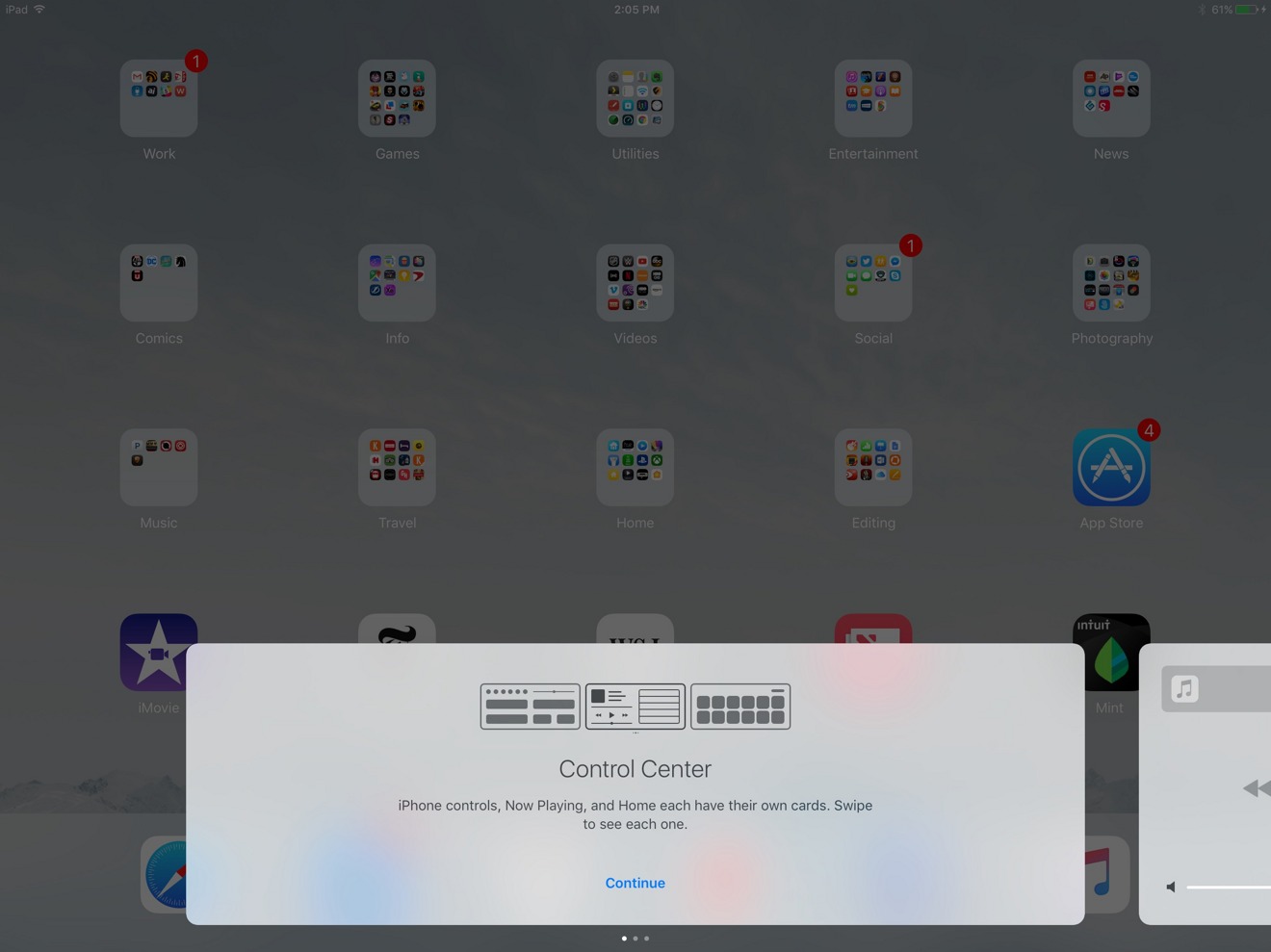 "iPhone Controls, Now Playing, and Home each have their own cards," the introduction explains. "Swipe to see each one."
The explanation could be seen as necessary because, at first glance, the new Control Center main view looks largely the same as before. The most notable change is that music and media controls have been removed, and placed in their own pane which can be accessed via a quick swipe.
In addition to having two new panes, Control Center in iOS 10 is also designed to take advantage of the pressure sensing 3D Touch display on the iPhone 6s and iPhone 6s Plus. These can be used to adjust brightness on the flashlight, set custom alarm timers, adjust brightness of HomeKit bulbs and more.
iOS 10 is expected to launch in September, alongside new next-generation iPhones. It is currently available to test for registered developers and members of Apple's public beta program.