Over 100 leading design professionals file amicus brief supporting Apple in Supreme Court case vs. Samsung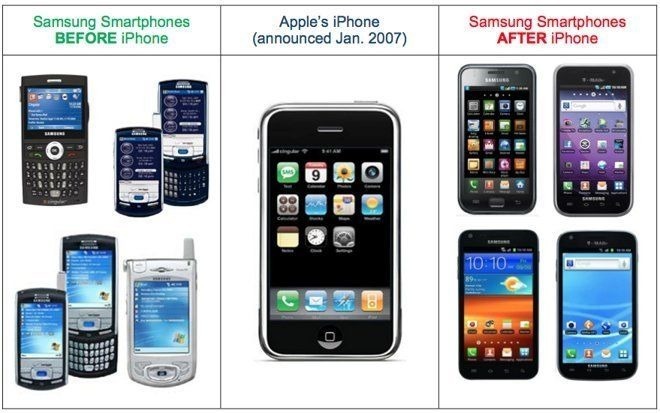 AppleInsider may earn an affiliate commission on purchases made through links on our site.
Dozens of the world's top design professionals — providing services to the likes of Coca-Cola, Google, Louis Vuitton, NASA, Porsche and Starbucks — filed an amicus brief with the Supreme Court on Thursday, pledging their support for Apple in its ongoing patent infringement lawsuit against rival Samsung.
In all, more than 100 designers signed on to the 63-page filing, which begins by asserting to the court that visual design frequently becomes the product itself, in the minds of consumers. Noteworthy names on the list include Dieter Rams, Calvin Klein, and Norman Foster.
As a chief example, the designers cited Coca-Cola, noting that the product was originally housed in a simple glass container that was easy for competitors to copy. Coca-Cola pivoted and created what would become its iconic contour-shaped bottle, with its cursive logo across the front — a change cited as the main catalyst in making it the most widely distributed product in the world.
"The contour bottle represents more than just marketing for the brand — Â it has become synonymous with the beverage itself," the filing reads. "Customers routinely report that Coca-Cola tastes better when consumed from the contour bottle, though there is no difference in the formula."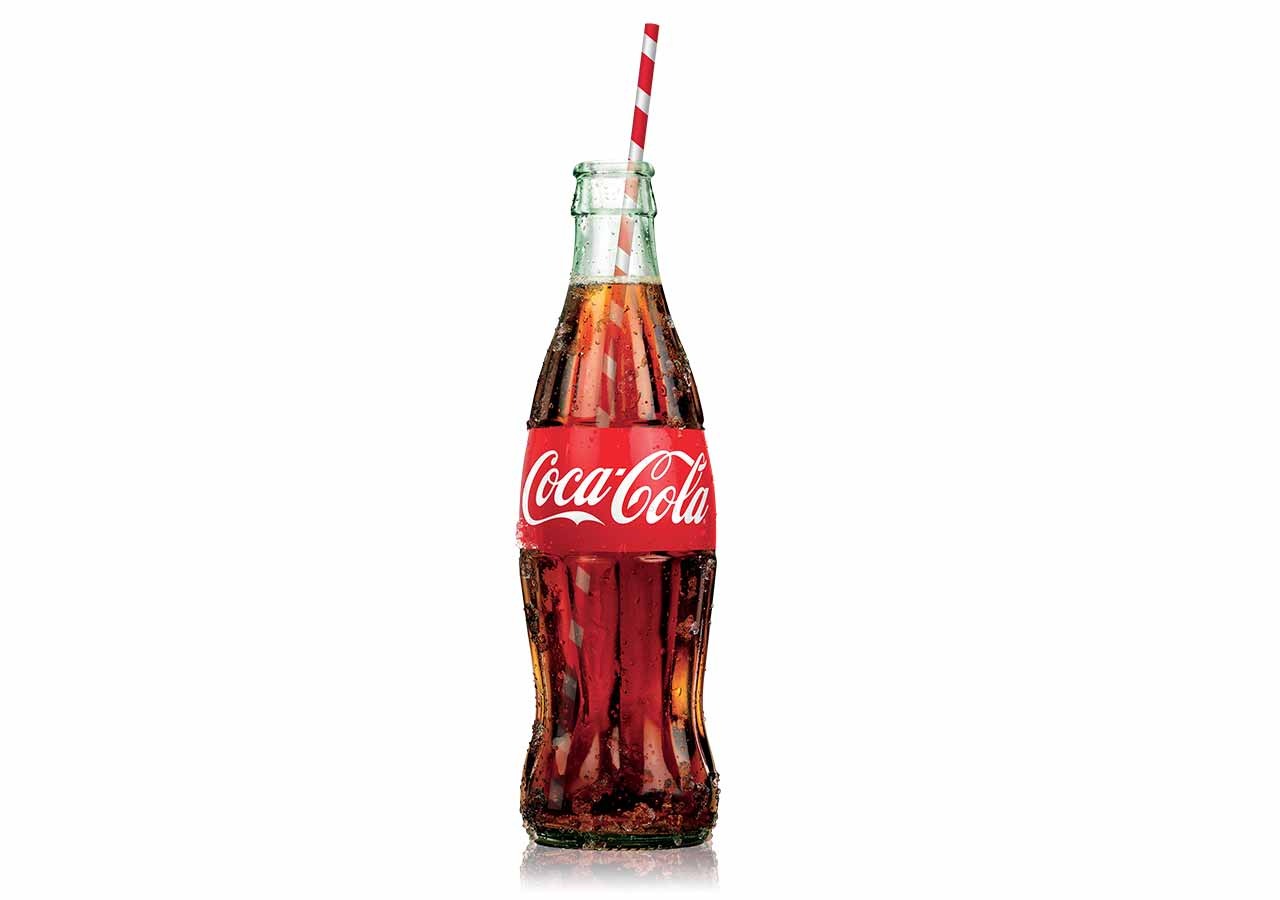 The designers argue that not only does design drive sales of consumer products, but particularly in the technology industry, successful designs allow companies to differentiate themselves from their competitors.
In the brief, the designers assert that Samsung's infringement — Â decided by a court back in 2012 — Â should affect its profits. They also state that Samsung's arguments in the case are based on "a fundamental misunderstanding of design patents," and that the court should decline to adopt the "totality of the circumstances" test for identifying an article of manufacture.
The filing also accuses Samsung of being misleading in its own arguments. In one example, Samsung showed smartphones it released prior to the first iPhone in 2007 — Â however, even those phones had physical keyboards, the handsets were shown closed, making it appear as though the devices were simply touchscreens without keyboards.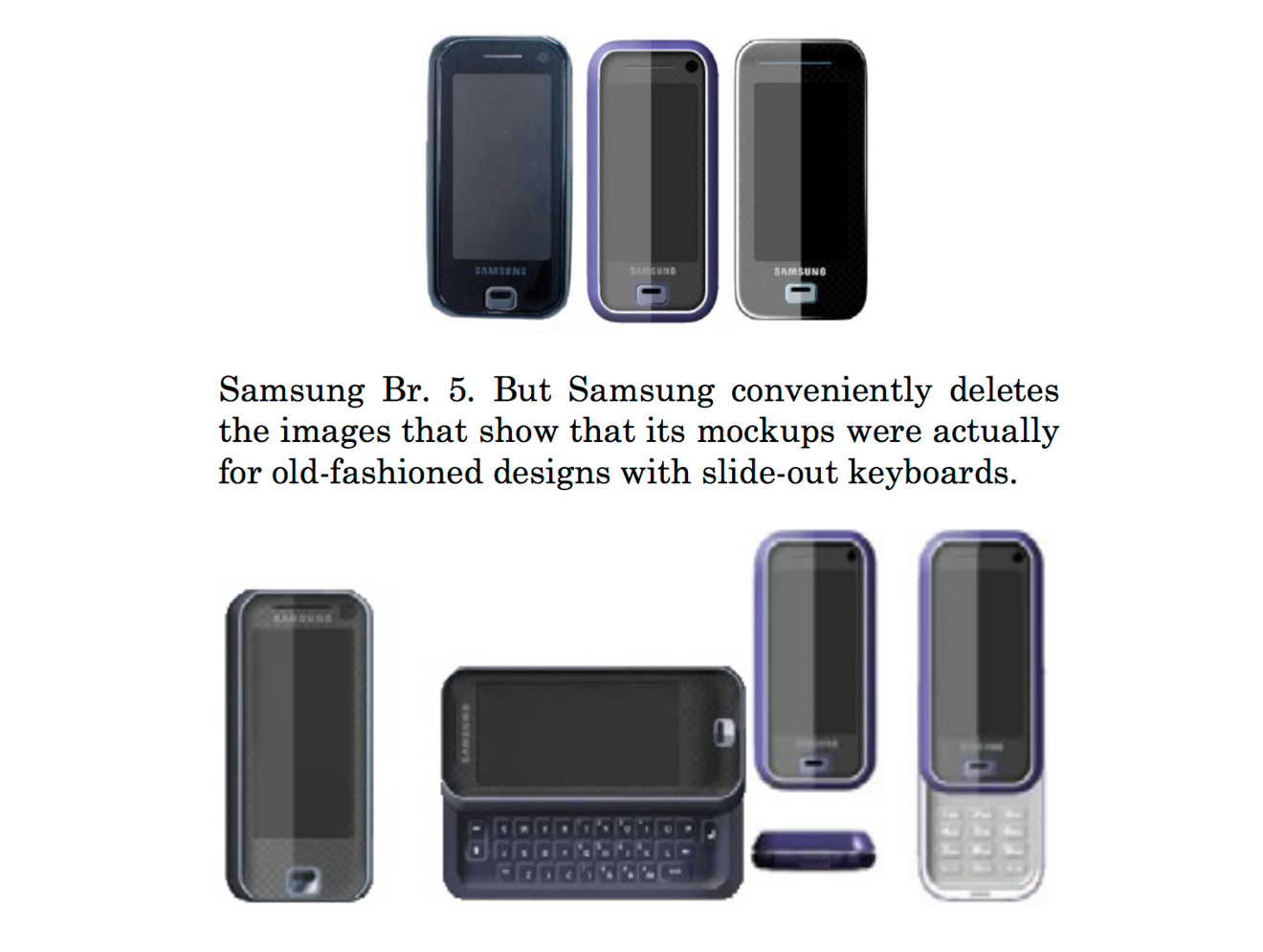 Designers who have signed the brief have worked on products for IBM, Ford, Calvin Klein, Xerox, Whirlpool, Target, Nike, Polaroid, Hewlett Packard and many more. One served as president and chairman of the Board of Industrial Designers Society of America.
Still others lectured at leading graduate programs at Harvard, MIT Sloan School of Management, Stanford University and others. And collectively, they have contributed to hundreds of business, academic and news publications, including The New York Times, Businessweek and The Wall Street Journal.
The filing states that the amici have no personal interest in the outcome of the dispute — Â many of the signees have consulted for both Apple and Samsung.
The U.S. Supreme Court is scheduled to hear arguments in Apple v. Samsung on Oct. 11.