Foxconn rumored to be examining glass phone enclosures for 2017 iPhone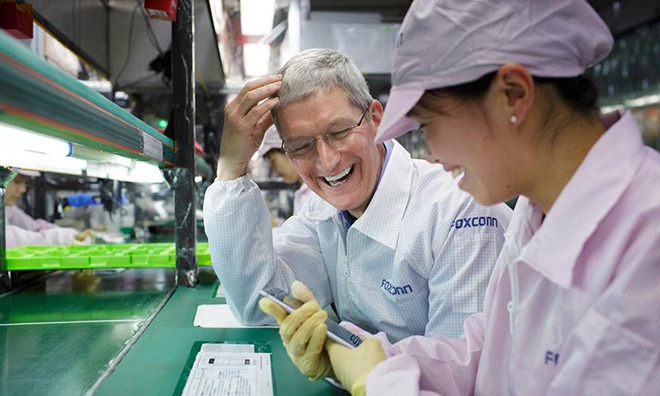 AppleInsider may earn an affiliate commission on purchases made through links on our site.
Apple manufacturing partner Foxconn is reportedly looking into all-glass enclosures for future mobile devices, reiterating previous rumors slating a new design and enclosure for an iPhone to be released in 2017.
While no specifics of the process were revealed to the Nikkei Asian review, sources familiar with the matter confirmed that there were developments, saying that "Foxconn has been trying glass chassis since last year."
An additional source said that a successful development of an all-glass case would lead to future orders placed with Foxconn from other vendors. While Foxconn is the main aluminum casing manufacturer for Apple, it is not currently a glass supplier.
The 2017 model of the iPhone has been rumored to incorporate a new all-glass enclosure to differentiate it from competitors, possibly in a 10-year anniversary model of the iPhone. While a glass casing would be heavier than an aluminum one, the weight difference is expected to be offset by the addition of an AMOLED display.
The iPhone 4 family was the first iPhone to feature front and back glass panels. Apple was criticized about the glass in the 2010 iPhone model, but with normal care and handling would collect only "incredibly minor" scratches. While the company was hit by lawsuits over the durability of the glass, they were ultimately tossed out.
The glass in the iPhone 4 and 4s was the second revision of Corning's Gorilla Glass, with the iPhone 6 family using Gorilla Glass 4. Subsequent changes to the formula of the glass has added both more scratch resistance, and further impact protection.
The fifth iteration of Gorilla Glass was recently announced, and is present on the Samsung Galaxy Note 7, with Corning expecting wider release later in the year.