Supply chain sees tablet market expansion, with Apple's iPad holding fast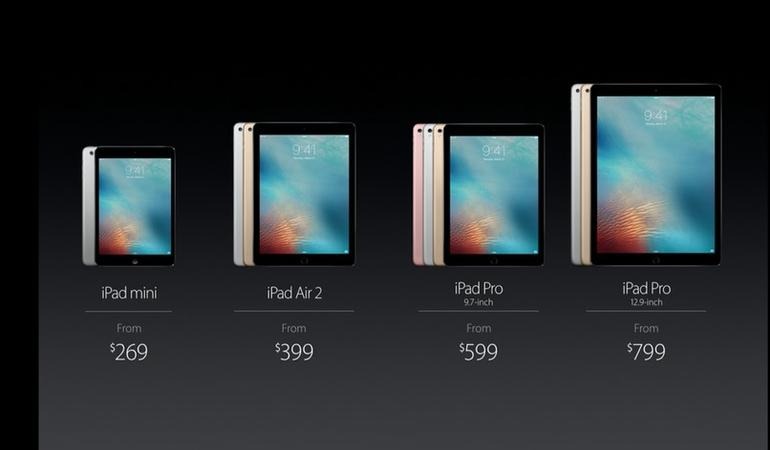 Apple is expected see consistent sales of its high-end offerings in the third calendar quarter of 2016, while other companies like Samsung and Amazon will be greatly impacted by the flood of "white box" generic tablets from Chinese manufacturers.
The research report published by supply chain monitor DigiTimes claims that the overall global tablet market shipment volume will bounce back 16.3 percent in the third quarter of 2016 versus the second quarter to hit almost 47 million units. However, overall volume will still be down over 10 percent compared to the year-ago quarter.
"White box" tablets from Chinese manufacturers will see significant gains, with all the vendors combined seeing an increase to 18.5 million units shipped to retailers, an increase from 13.8 million shipped in the second quarter of 2016.
Apple is said to only see a slight drop, falling to 9.5 million units on the strength of the iPad Pro 9.7-inch.
Samsung is expected to be struck heavily by the "white box" tablets flooding the market, seeing impingements on its entry-level and mid-range market hold.
The overall increase in the tablet market is attributed to seasonal supply chain loading for the holiday season, as well as emerging market economic improvements. Any iPad refresh in an expected September event for the "iPhone 7" wouldn't be significantly felt until the fourth quarter of 2016.
Apple reported iPad sales in the third fiscal quarter of 2016 of about 10 million units. As a result, Apple realized a 9 percent increase in revenue from the segment, but a 7 percent drop in total sales, reflecting the higher average selling price of the iPad Pro lineup.
Apple's third quarter was the best quarter for the iPad in the last two and a half years. Apple noted in its earnings report that among US consumers planning to purchase a tablet in the next 6 months, 63 percent plan to buy an iPad, with the iPad Pro the top choice for planned purchases.
While Digitimes has a spotty track record of picking out Apple product specifics, it has a good handle on the overall supply chain useful for evaluating trends and larger industry factors, such as this tablet sales report.