Spotify allegedly retaliating against Apple Music exclusives by 'burying' artist content [u]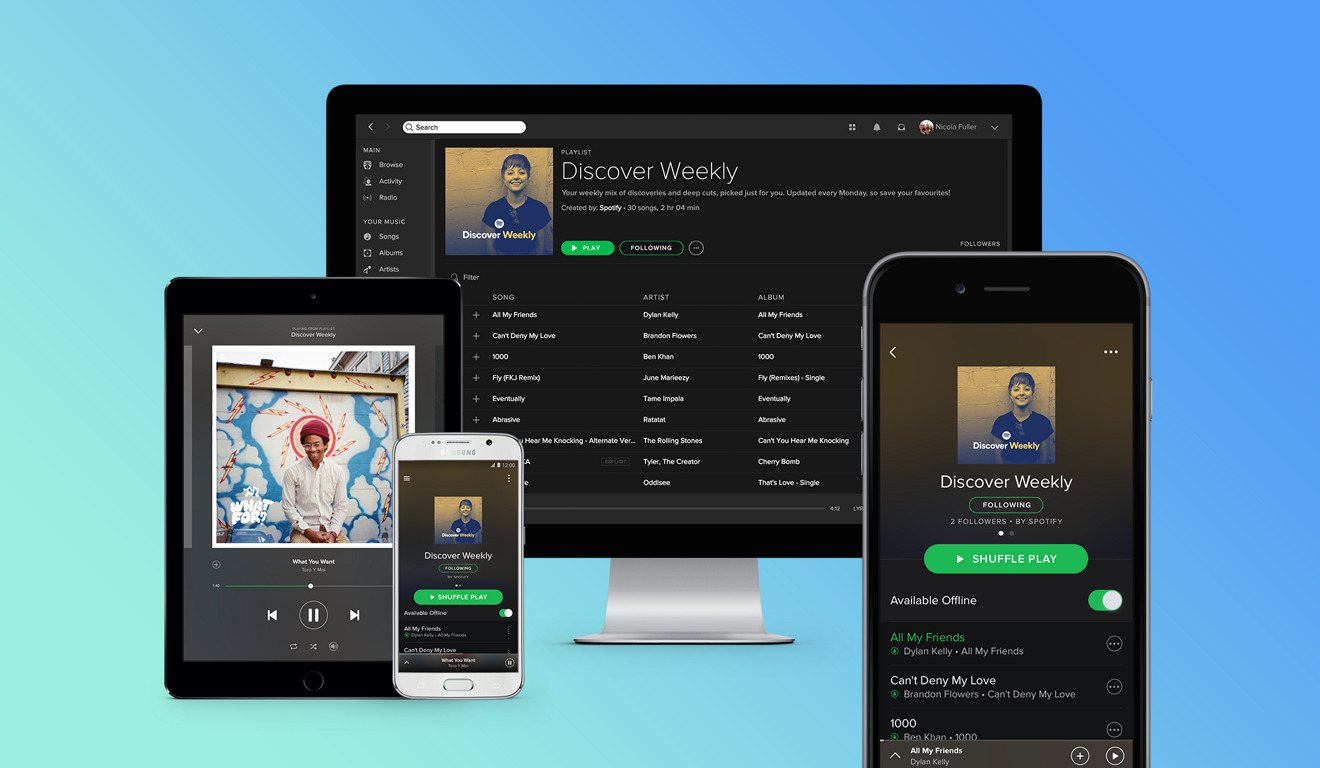 While Apple is buying exclusives to keep music off rival streaming services, its main competitor — Spotify — is reportedly firing back by "burying" content from artists who sign those deals.
Artists who debut tracks as Apple Music exclusives are being told they won't get their music on featured Spotify playlists, Bloomberg said on Friday, citing anonymous sources. Moreover, these musicians are said to be finding their songs lower in Spotify's search rankings, potentially impacting the amount of plays — and hence royalties — that each track generates.
While one source claimed that Spotify has been using these tactics for about a year, others suggested that the company has intensified its campaign in recent months. The approach is also supposedly being applied to artists with exclusives on Tidal.
An unnamed singer-songwriter allegedly cancelled plans to launch a song on Zane Lowe's Beats 1 show, worried that they would lose promotional backing on Spotify.
The company remains the global leader in on-demand streaming, with over 30 million paid subscribers compared to Apple Music's 15 million. It also has even more people using its free ad-based tier, though it pulls in significantly less revenue from that audience and needs to convert more of it if it intends to turn a profit.
In fact Apple Music is growing fast, and doesn't necessarily need to turn a profit, as it's mainly a way of luring or locking people into Apple's hardware ecosystem. The service is available on Android, but deeply integrated into iOS devices.
Further pressure on Apple's use of exclusives is coming from Universal Music Group, which recently mothballed all exclusives with Apple Music or otherwise. The company is one of the four major international labels, and hence a weak spot in Apple's exclusivity strategy.
Update: In a response to allegations that it buries music from artists who release their work as exclusives on other services, Spotify told Recode that the claims are "unequivocally false."