Apple Pay to debut in Japan with FeliCa tap-to-pay support in 2016, report says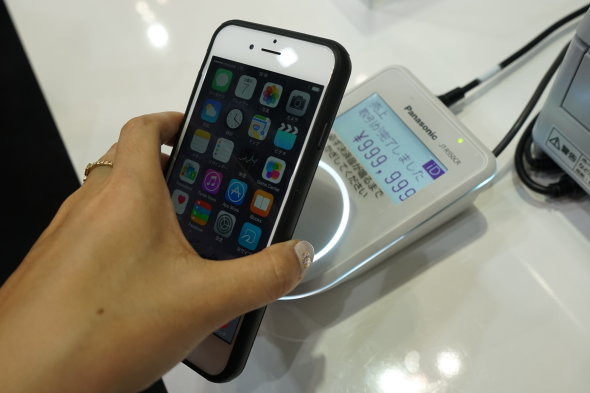 A report on Tuesday elaborates on rumors regarding Apple's supposed plan to integrate Japan's FeliCa tap-to-pay standard into an upcoming iPhone model, saying integration of the contactless payments technology will help introduce Apple Pay to the East Asian market.
Apple will partner with Sony, developers of the FeliCa standard, in an effort to break into Japan's mobile payments market, Nikkei reports. By integrating Apple Pay with FeliCa hardware, Apple is able to tap into a vast point of sale network already deployed nationwide at convenience stores, vending machines and other retail locations.
Unlike Apple Pay, which transmits payment information over secure NFC channels, FeliCa was first introduced as an RFID chip solution embedded into so-called "smart cards." Sony later partnered with Japan's leading cellular provider NTT DoCoMo to develop a hybrid FeliCa technology for smartphones called Mobile FeliCa. Commonly referred to as Osaifu-Keitai (roughly translated as "cellphone wallet"), the technology is similar to Apple Pay in that users can provision and recharge multiple FeliCa cards on a single device.
While not specified in today's report, Apple could theoretically support FeliCa by updating its proprietary NFC software. In 2004, Sony and a number of tech firms formed a standardization group called the NFC Forum, which subsequently created a set of specifications ensuring compatibility between FeliCa communication technology and the international NFCIP-1 standard. The result, NFC-F, is now recognized as an NFC communication method, meaning all NFC devices support the protocol.
Apple's interest in FeliCa technology was aired in a report last month. At the time, Apple was said to be working on iPhone integration compatible with public transportation terminals. Many of Japan's railways and buses accept smart card payments based on FeliCa. Those plans are still in the works, according to Nikkei, as are initiatives to integrate support for membership cards, security key cards and other IC cards and devices.
The publication suggests this year's iPhone refresh, slated to debut at a special event tomorrow, will likely include hardware contingencies to support FeliCa. However, Apple Pay is not expected to launch in Japan until next year, as Apple needs to work out deals with retailers and negotiate bank fees.
Apple Pay is available in nine countries including Australia, Canada, China, France, Hong Kong, Singapore, Switzerland, the U.S. and the UK.