Apple officially ditches headphone jack for Lightning, will include adapter in iPhone 7 box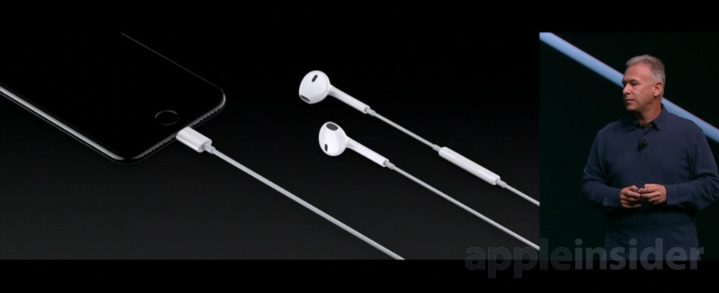 The iPhone 7 and iPhone 7 Plus will ship not only with a pair of Lightning-connected EarPods, but also a legacy headphone adapter in the box, Apple announced on Wednesday.
It takes "courage" to move on from the longstanding 3.5-millimeter headphone jack, Apple marketing chief Phil Schiller said on Wednesday. He said users want new features in their phones, where space is at a premium — Â eliminating the headphone jack allows for that kind of innovation.
Every iPhone 7 unit will ship with Lightning EarPods, utilizing the digital audio capabilities of Apple's proprietary port. And to ease the switch, Apple is also including an adapter in the box that will allow users to connect traditional headphones to the Lightning port.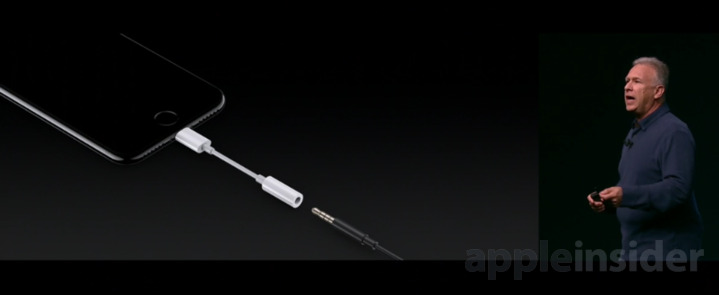 Apple did not indicate how much additional Lightning to Headphone Adapters will cost when purchased separately from the iPhone 7. The company also unveiled new AirPods wireless headphones, which will be sold separately from the iPhone.