First Look: Apple's new iPhone 7 and Apple Watch Series 2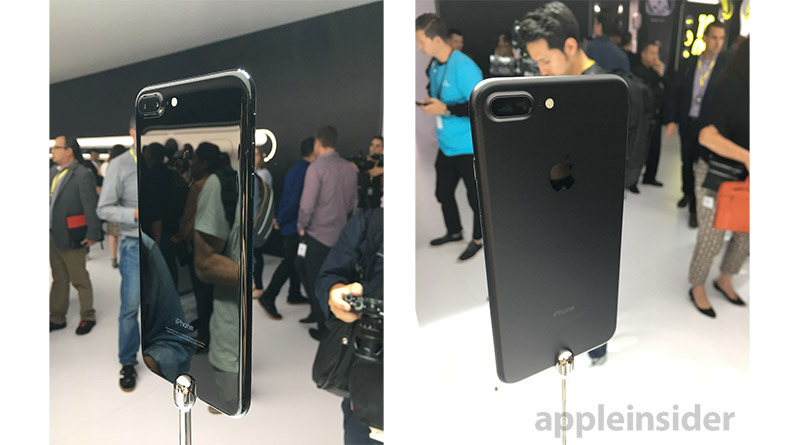 Apple's "See You on Sept. 7" event on Wednesday brought the expected iPhone 7 family refresh, with features aimed at extending battery live and improving user photography, as well as a new Apple Watch with GPS technology. AppleInsider was on the scene, and spent some time with each new piece of gear.
While the rumor mill's leaks leading up to the release led to speculation that the iPhone 7 family wasn't anything special, under-the-hood changes to the architecture of the phone stole the show.
The new A10 Fusion processor features four cores, with two geared for heavy lifting, and two more power-efficient processors handling tasks to conserve battery life. The pair are managed by a specially designed chipset, selecting which tasks are to be shunted to which core.
While the camera resolution remains unchanged at 12 MP, new camera hardware, lenses, and software improve users' photos.
Both the iPhone 7 as well as the larger iPhone 7 Plus feature image stabilization as a function of the camera hardware, rather than just on the larger model. Additionally, the new camera improves low-light photography and enhancements to the flash system help deal with the difficult indoor lighting situation, compensating for flicker in modern illumination methods.
The 4.7-inch iPhone 7 starts at $649 for 32 GB of storage, and ranges up to $849 for 256 GB. A 5.5-inch iPhone 7 Plus will be available for $769 for 32 GB, up to $969 for 256 GB.
The Apple-highlighted jet black finish for both the 4.7-inch iPhone 7 and 5.5-inch iPhone 7 Plus will not have a 32GB version and only ships in 128 GB and 256 GB capacities.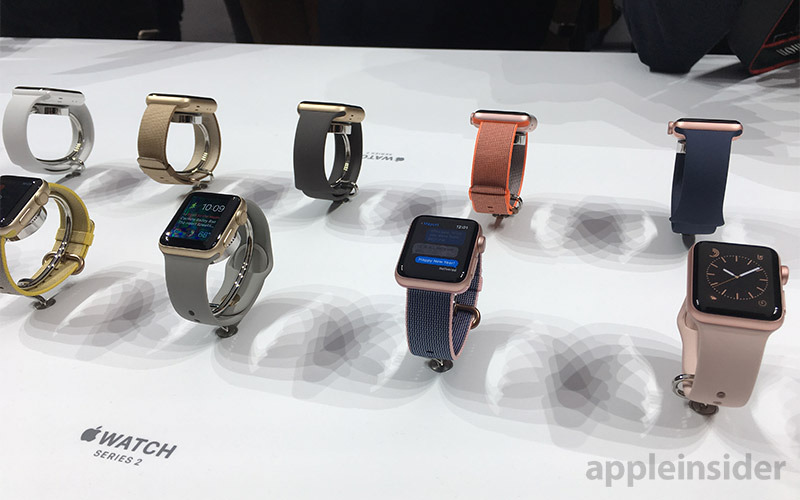 The $369 Apple Watch Series 2 now boasts a dual-core processor, and integrated GPS. Beyond just core technology improvements, the new Series 2 Apple Watch is water-resistant to a depth of 50 meters, the industry standard for a swim watch.
To improve legibility outdoors, the new Apple Watch has a 1000 nit screen, which Apple calls the brightest display that they have ever shipped, on any device.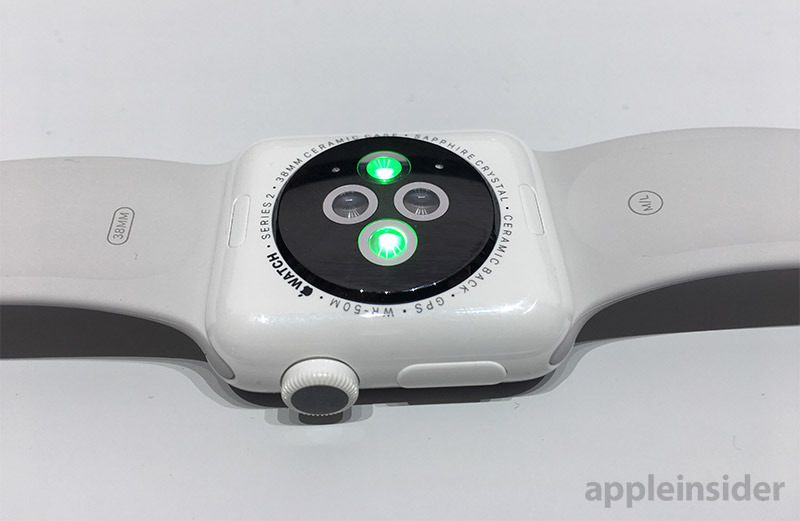 Also new this year is a white ceramic watch body with a "pearl-like shine." Apple claims the new material has been in the works for some time, and is four times harder than stainless steel.
Also on display after the announcements were the Apple and Nike revisit of the FuelBand concept, in the Apple Watch Nike+. The exercise-oriented variant features a stretchy, perforated band, and a lightweight aluminum case favored by runners according to Apple research.
Stay tuned for AppleInsider's comprehensive hands-on impressions with iPhone 7, Apple Watch 2 and AirPods.