Nintendo announces 'Super Mario Run,' coming first to Apple's iOS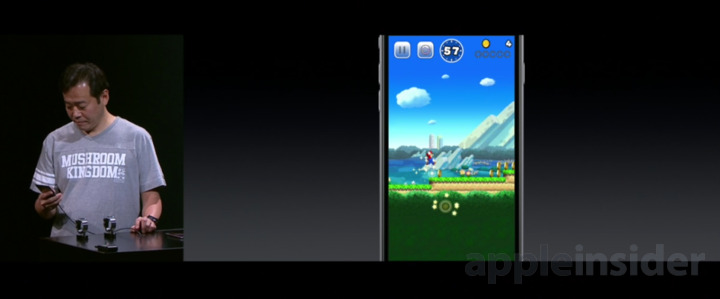 The biggest franchise in gaming history will make its mobile debut first on Apple's iOS platform with "Super Mario Run," a new title coming to the iPhone App Store.
"Super Mario Run" is an endless runner title with the same graphical style used for Mario for decades, and plays similar to long-term iOS titles "Canabalt" or "Jungle Run." Users tap on the screen to make Mario jump to avoid obstacles, strike objects, and clear gaps.
The longer a user taps, the higher they jump. On-screen items or tiles can reverse Mario's direction, or stop forward progress to allow for precise timing of a jump.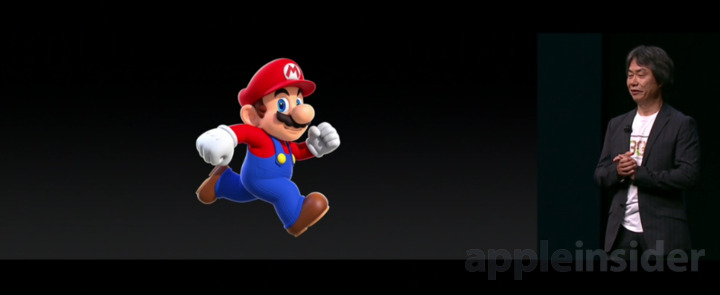 Nintendo's Shigeru Miyamoto, the legendary creator of Mario and other popular franchises, took the stage at Wednesday's event to unveil the new title. He boasted of the game's simple one-handed playback.
Scores, and coins collected are tallied for users, as well as level progress.
The title also includes a new battle mode called "Toad Rally," where victory is determined by the number of coins you collect, with the "ghost" of your competition visible as you run, and by the number of Toad characters you impress.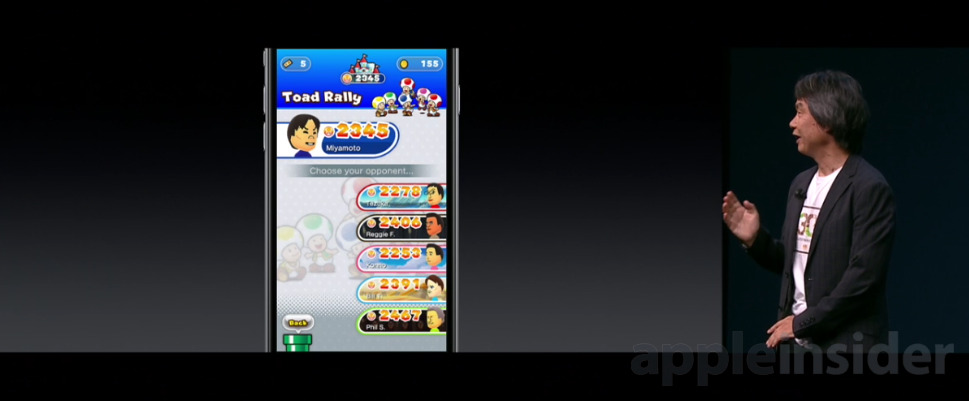 The game won't feature in-app purchases or feature a "freemium" business model. No pricing details beyond that were announced, but the title is set to launch in December.
Nintendo also announced that new iMessage stickers featuring Mario are set to launch alongside iOS 10.