Pokemon Go announced for Apple Watch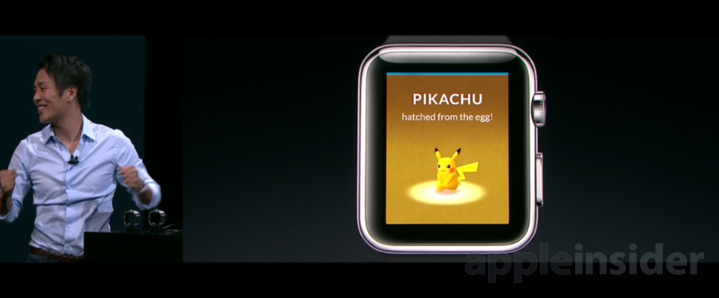 The popular Pokemon Go gaming craze will come to the wearable Apple Watch, it was announced at Apple's iPhone 7 and Apple Watch 2 event on Wednesday.
Pokemon Go for Apple Watch has been designed to keep a user's eyes on their surroundings, rather than staring at their iPhone screen. As users move about, they will encounter both Pokemons and PokeStops, notified with a simple tap on the wrist.
Using the Pokemon Go app for Apple Watch is designed as an exercise, allowing users to move and track their walking or jogging as they play.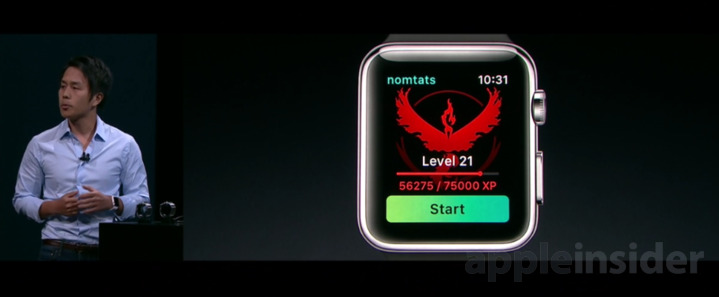 The app features a complication on watch face shows how far a user needs to walk to hatch an egg. Users can also collect items from PokeStops directly on the Apple Watch.
Pokemon Go for Apple Watch is set to launch before the end of the year.
Also noted Wednesday was the Pokemon Go Plus wearable hardware, developed by Nintendo. It works with iPhone to allow heads-up gameplay, and will be available later this month.