Suppliers see high chip orders in advance of Apple's iPhone 7 launch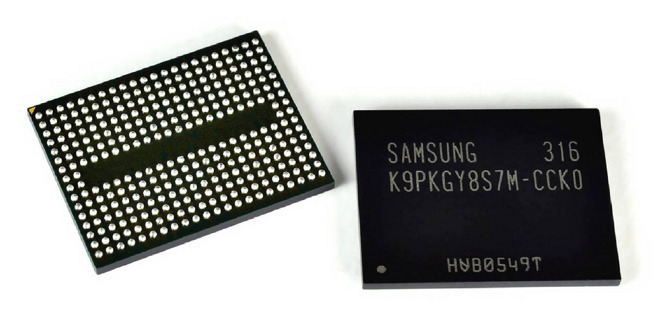 AppleInsider is supported by its audience and may earn commission as an Amazon Associate and affiliate partner on qualifying purchases. These affiliate partnerships do not influence our editorial content.
The iPhone 7, shipping Friday, has been creating higher-than-expected demand for chip production and contributing to a crunch on NAND flash memory supply, a pair of reports said on Wednesday.
Chip orders for the iPhone 7 have surpassed previous estimations, even if they were initially 15 to 25 percent lower than orders for the iPhone 6s, sources told DigiTimes. The people added that Apple has set a goal of producing 100 million iPhone 7 units by the end of the year, over supplier predictions around 80 to 85 million units.
Real-world demand for the iPhone 7 will only become evident after mid-October, the sources suggested. Why wasn't explained, but this is presumably because Apple can count on needing a large supply of units for an iPhone's launch phase, but then has tailor orders more carefully.
NAND supply tightened up in the June quarter partly because memory producers were stocking up for the iPhone 7 launch, and partly because of demand from Chinese smartphone makers, DigiTimes said in a separate report, citing DRAMeXchange research. Prices have growing monthly since April.
It's not clear yet which suppliers Apple is relying on for NAND in the iPhone 7, but some possibilities include Samsung, SK Hynix, and Toshiba. The third may be responsible for producing the memory on 256-gigabyte iPhone 7 models.