Launch day iPhone 7 Plus, jet black iPhone 7 allotment sold out, Apple says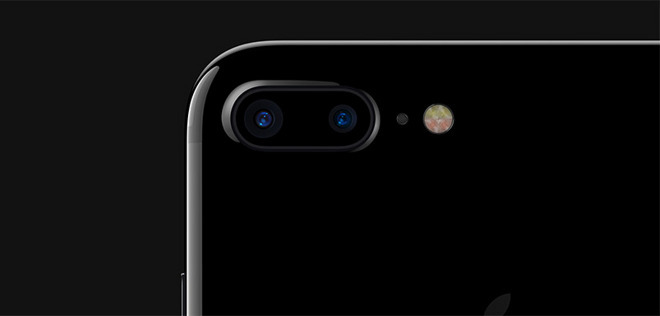 AppleInsider is supported by its audience and may earn commission as an Amazon Associate and affiliate partner on qualifying purchases. These affiliate partnerships do not influence our editorial content.
Less than six days after iPhone 7 preorders went live, Apple on Wednesday confirmed the initial allotment of 5.5-inch iPhone 7 Plus models have sold out globally, meaning fans looking to nab one at a brick-and-mortar retail outlet without a reservation on launch day are out of luck.
News of Apple's depleted iPhone 7 Plus supply comes after the forthcoming handset enjoyed brisk sales when it went up for preorder online just after midnight Pacific time last Friday, reports Reuters. All jet black models, one of two new colors introduced this year, were sold out within minutes.
"We sincerely appreciate our customers' patience as we work hard to get the new iPhone into the hands of everyone who wants one as quickly as possible," said Apple spokeswoman Trudy Muller.
The full statement, reprinted by TechCrunch, indicates jet black 4.7-inch iPhone 7 versions are completely sold out as well. Apple normally declines to comment on product stock in such detail, suggesting the company is telegraphing a warning to customers to temper expectations.
We couldn't be happier with the initial response to iPhone 7 and iPhone 7 Plus, and we are looking forward to beginning sales through our retail stores and partners around the world.
Beginning Friday, limited quantities of iPhone 7 in silver, gold, rose gold, and black will be available for walk-in customers at Apple retail stores. During the online pre-order period, initial quantities of iPhone 7 Plus in all finishes and iPhone 7 in jet black sold out and will not be available for walk-in customers. Availability at partner locations for all finishes may vary and we recommend checking directly with them.
Customers can continue to order all models in all colors on apple.com. We sincerely appreciate our customers' patience as we work hard to get the new iPhone into the hands of everyone who wants one as quickly as possible.
With consumers clamoring for the latest and greatest from Apple, the company is no stranger to product stockouts. Each year sees launch day iPhone stock dry up in short order, and this year appears to be no different. Reports earlier this week indicated iPhone 7 would face markedly constrained supply at launch, though AppleInsider sources said Apple retail store employees were expecting usual, albeit limited, launch day supplies as recently as today.
Though iPhone 7 and 7 Plus share designs with the two-year-old iPhone 6 series, the forthcoming handsets feature greatly enhanced internals like upgraded OIS 12-megapixel cameras, fast and efficient A10 Fusion processor, solid-state home button powered by an updated Taptic Engine, water resistant chassis, wide color gamut screen, stereo speakers and more. The 5.5-inch model comes with a second rear-facing camera for telephoto work.