iRig HD 2 lets you connect guitar, 3.5mm headphone to Apple's iPhone via Lightning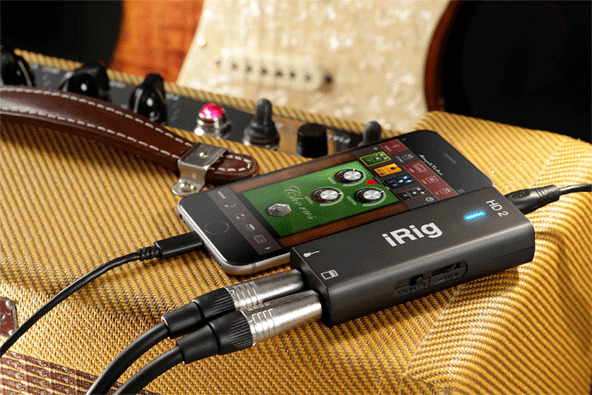 AppleInsider may earn an affiliate commission on purchases made through links on our site.
IK Multimedia on Thursday announced its next-generation iRigh HD 2 digital guitar interface, featuring Lightning connectivity that will allow users to simultaneously connect both a guitar amp and 3.5-millimeter headphone to the new iPhone 7.
With 24-bit analog-to-digital conversion and a 96kHz sample rate, the $99.99 iRig HD 2 offers two amp jacks — Â one for guitar input, and an amp out jack that allows players to use an iPhone, iPad or Mac live on stage with a traditional guitar amplifier.
The iRig HD 2 arrives just as Apple hopes to bring about the end of the 3.5-millimeter headphone jack, a change brought about by its new iPhone 7 and iPhone 7 Plus. Users of the new iRig HD 2 will have the ability to use legacy headphones with their iPhone 7 (or any Lightning-capable iOS device) with a single plug and accessory.
The headphone out on the iRig HD 2 features both a preamp and volume control.
In addition to an amp in, the iRig HD 2 also boasts an amp out jack that allows audio to pass through to a traditional amplifier. All users will need is a standard 1/4-inch instrument cable to make the connection.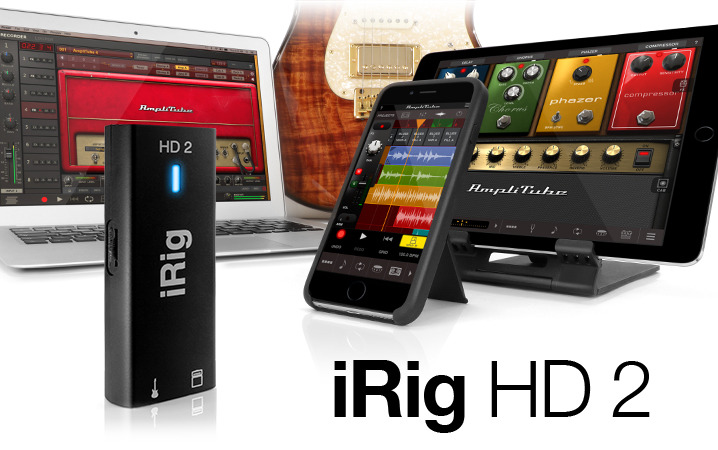 The output is controlled by a new "FX/Thru" switch that allows users to choose what type of signal is sent. "FX" sends the processed signal coming from the device, while "Thru" sends an unprocessed signal for using a tuner or in-line recording of the dry signal.
The iRig HD 2 also includes input gain control, a multicolor LED indicator for signal monitoring, a mic stand mounting bracket, and a Velcro strip for attachment to a mic stand onstage.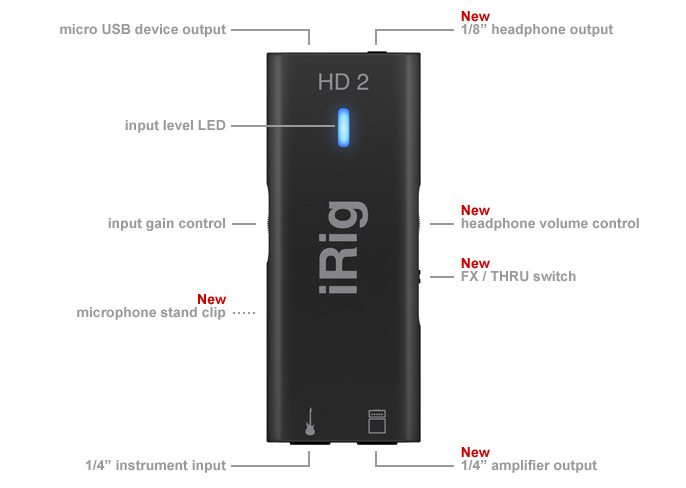 Those who purchase the accessory can also receive free downloads of the full versions of AmpliTube 4 for both Mac and PC, as well as AmpliTube for iPhone and iPad. The Mac software carries a $149.99 value, while the iOS app would cost $19.99 if purchased separately.
AmpliTube includes digital effects such as stompboxes, amps, cabinets, microphones, speakers, rack effects and more. The apps are expandable with in-app downloads and purchases offering sounds from Fender, Orange, MESA/Boogie, Ampeg, T-Rex, Fulltone, and Seymour Duncan.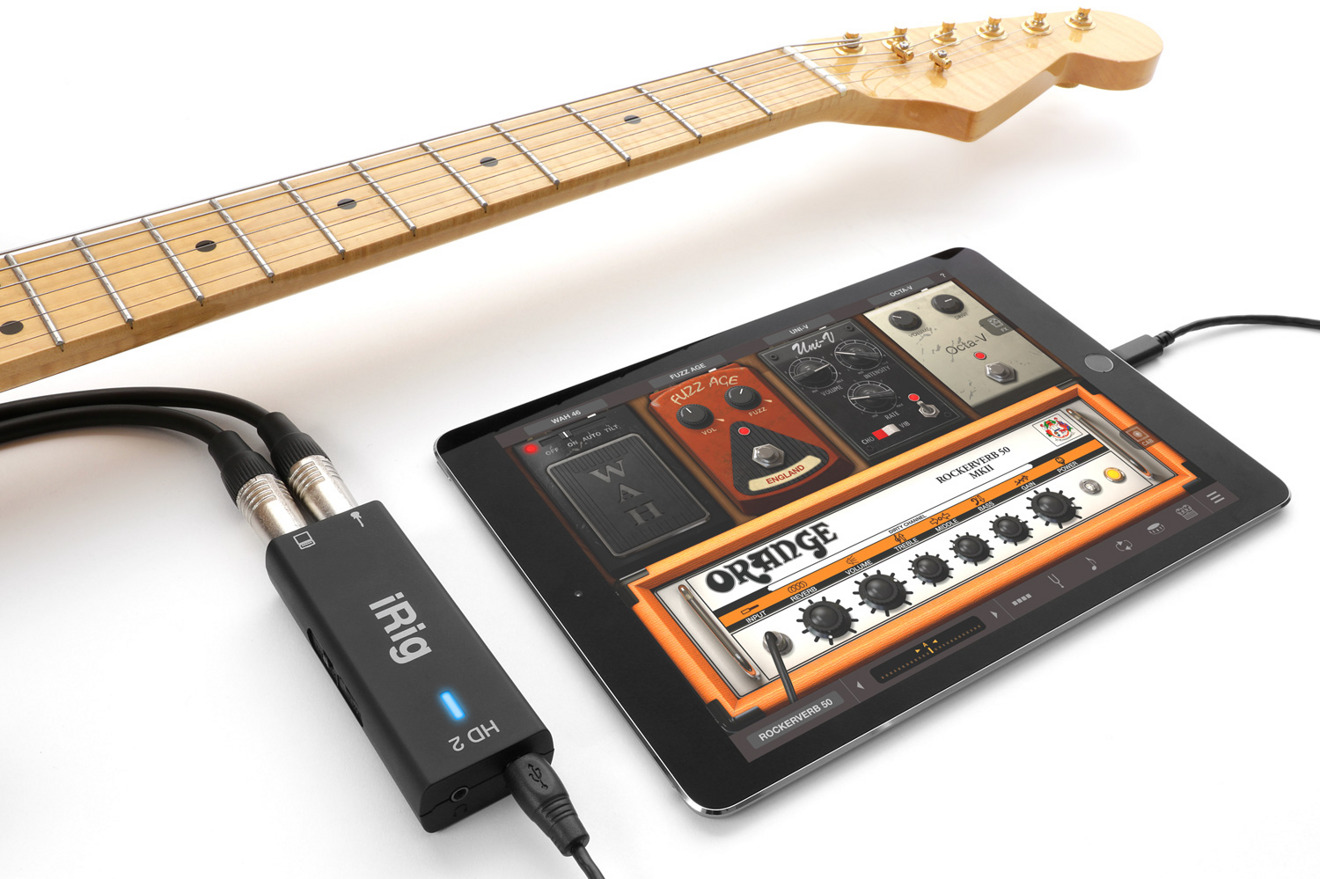 Priced at $99.99, the iRig HD 2 is set to begin shipping in late September. Preorders are currently underway.
To keep an iPhone or iPad charged while playing, users can also add the iRig PowerBridge to the mix. The optional accessory costs $69.99.