Teardown finds DAC chips in Apple's Lightning EarPods & Lightning-to-3.5mm adapter for iPhone 7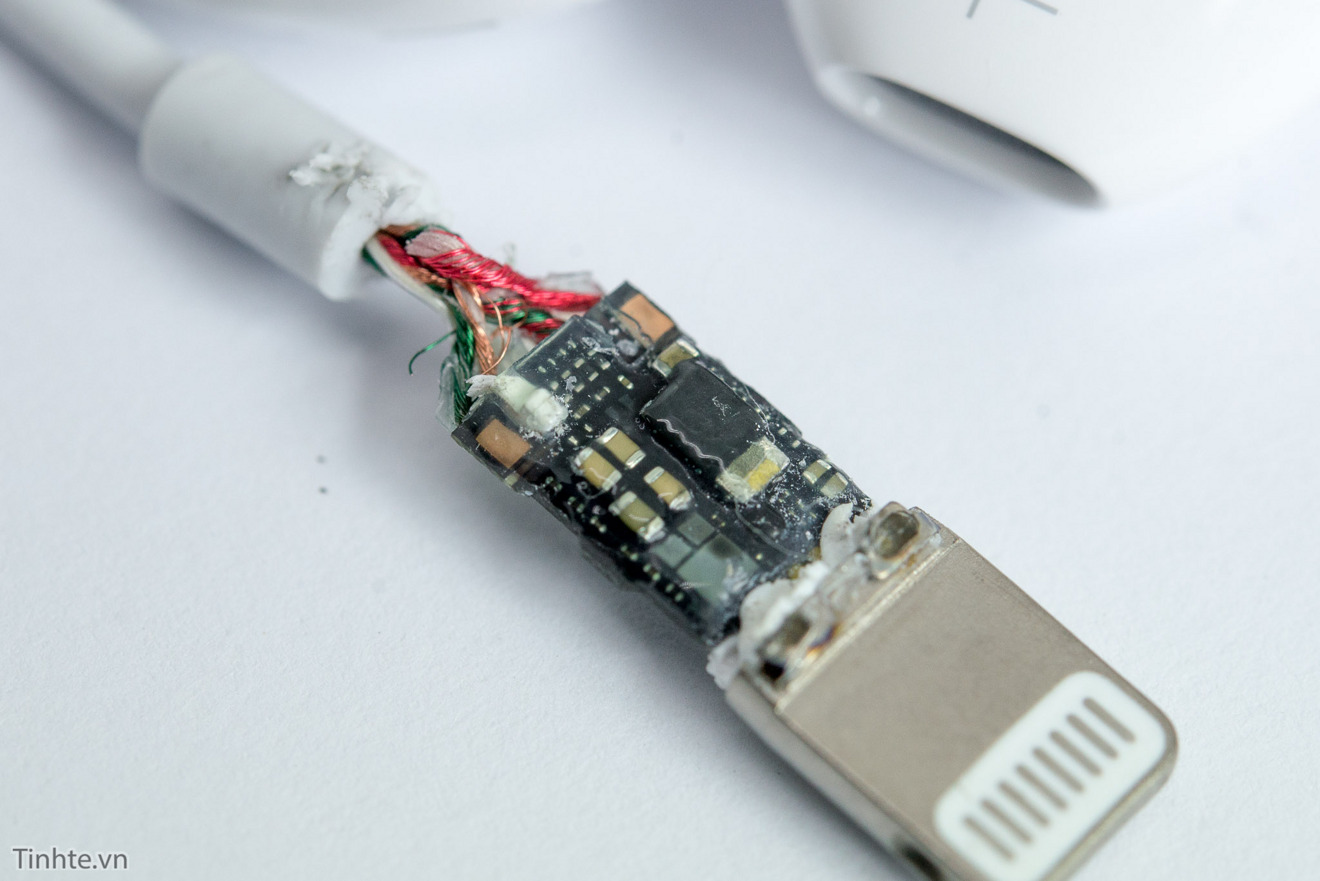 As anticipated, a teardown of Apple's Lightning EarPods and Lightning-to-3.5mm adapter — both included with the iPhone 7 — has discovered small digital-to-analog converter chips, though their exact supplier remains a mystery.
The DAC in the EarPods was labeled "338S00140 / A0QK1623 / TW," while the one in the adapter was marked "338S00140 / A0MU1621 / TW," according to Vietnamese site Tinhte. The "TW" could be a reference to Taiwan, where a number of Apple suppliers are based.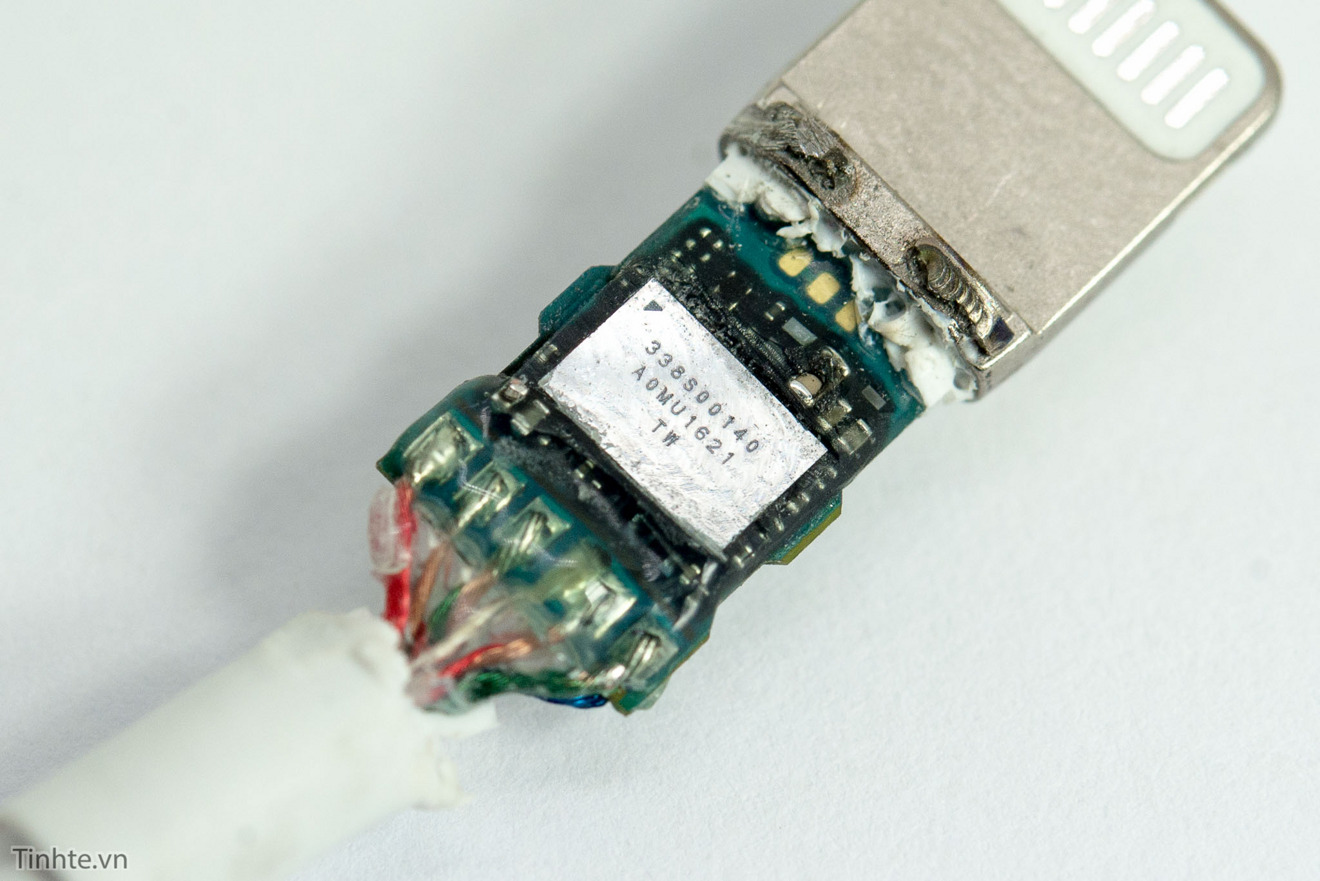 The chips were likely designed by Apple's usual partner on such components, Cirrus Logic, but manufactured by another firm — possibly Taiwan-based TSMC, which also manufactures Apple's A-series processors. In 2015, Cirrus reportedly switched back to TSMC from Vanguard International Semiconductor.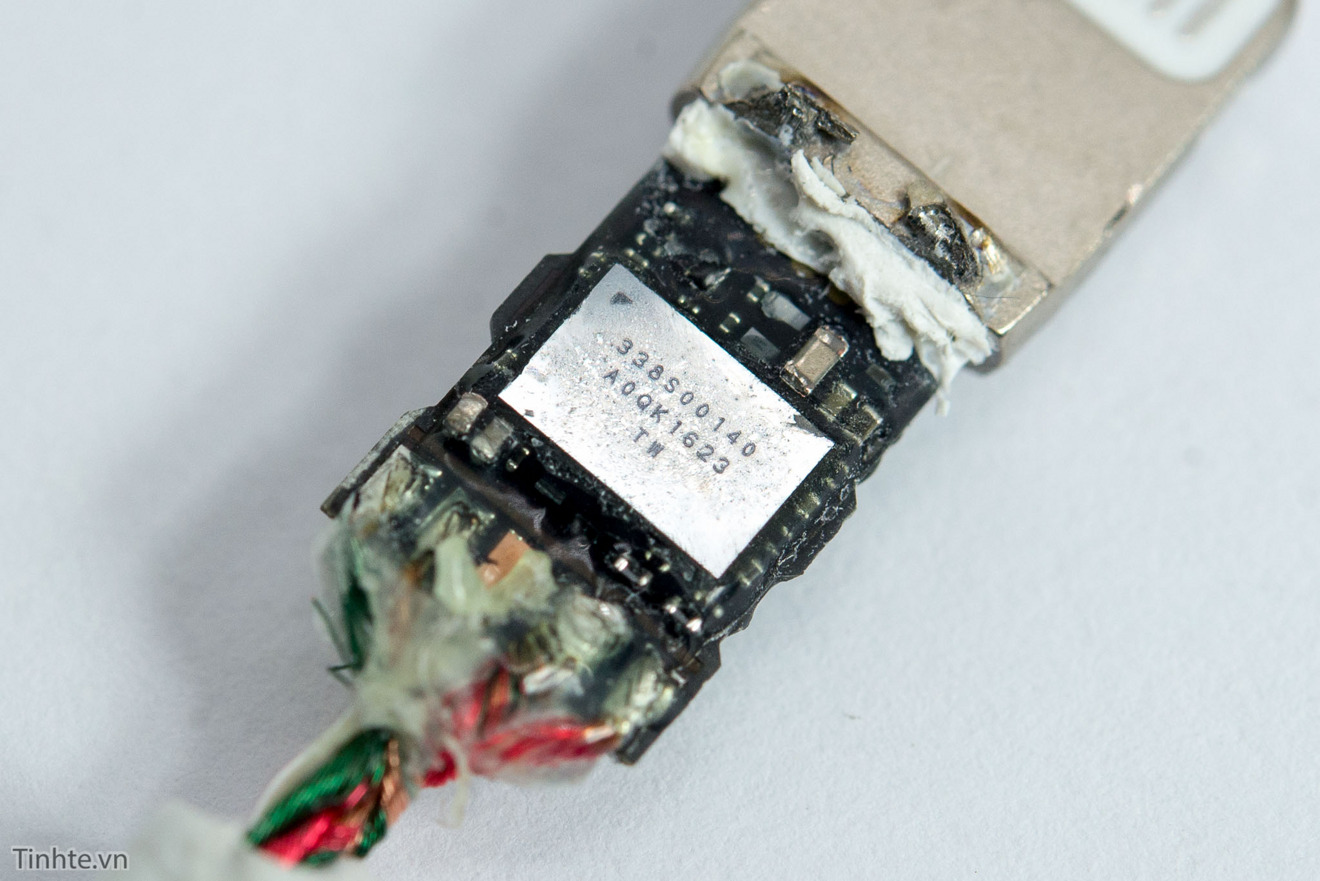 The iPhone 7 is Apple's first major product to completely abandon a 3.5-millimeter headphone jack in favor of Lightning and Bluetooth audio. Because many people still rely on 3.5-millimeter accessories — an industry standard — Apple bundled the adapter by default, despite the new EarPods and the growing prevalence of Bluetooth headphones and speakers.