Apple's health hires geared towards sharing, interpreting data, including new Watch apps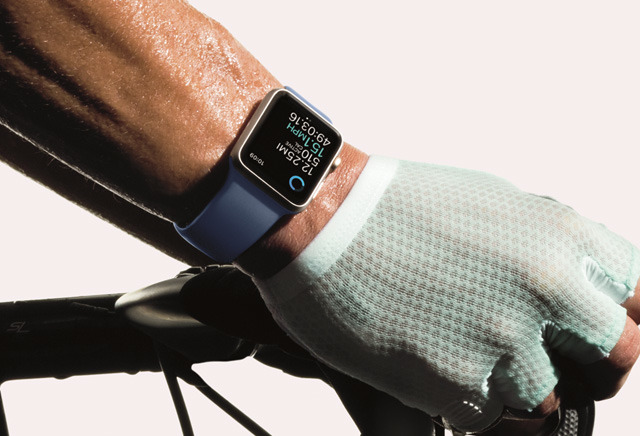 Apple's continued hiring of health experts — and its takeover of Gliimpse — are all geared toward building better electronic health records, and turning that data into advice for both doctors and device owners, a report indicated on Monday.
As a part of this, the company is working on new apps for the Apple Watch, a source explained to Bloomberg. The first will track sleep patterns, while the second will gauge the time it takes for heart rate to fall from peak to resting level.
Currently, watchOS 3 can natively monitor heart rate, but doesn't do any interpretation. There are no native sleep tracking functions, presumably because people normally have to charge their Watch overnight.
Several sources said that Apple wants to turn iOS' HealthKit into a tool that can improve diagnoses. It could do this partly by making it easier for doctors to find and extrapolate useful data, and also by making it easy to transfer data from hospital to hopsital, across different databases.
This is believed to be why Apple bought Gliimpse, a company specializing in sharing electronic health records, particularly among multiple providers.
Despite Apple's interests, the company isn't expected to add more sensors to the Watch anytime soon, like a glucometer or blood pressure reader. One of the sources claimed that an accelerometer can produce most of the data needed to judge a person's health, and that those extra sensors would help just a small percentage of people.
A Moor Insights & Strategy consultant noted that adding more sensors would likely demand approval from the U.S. Food and Drug Administration, including specifications no Apple Watch has been able to meet: full-day battery life, and the ability to operate without being paired to an iPhone.
That will presumably require an LTE-equipped model, which could arrive next year, but it's not clear how Apple will surmount battery obstacles. The Series 2 is already thicker than its predecessor for the sake of battery life, while simply accommodating GPS and a faster processor.