Piper Jaffray downplays reports of bad iPhone 7 sales, sees similarities to iPhone 6 launch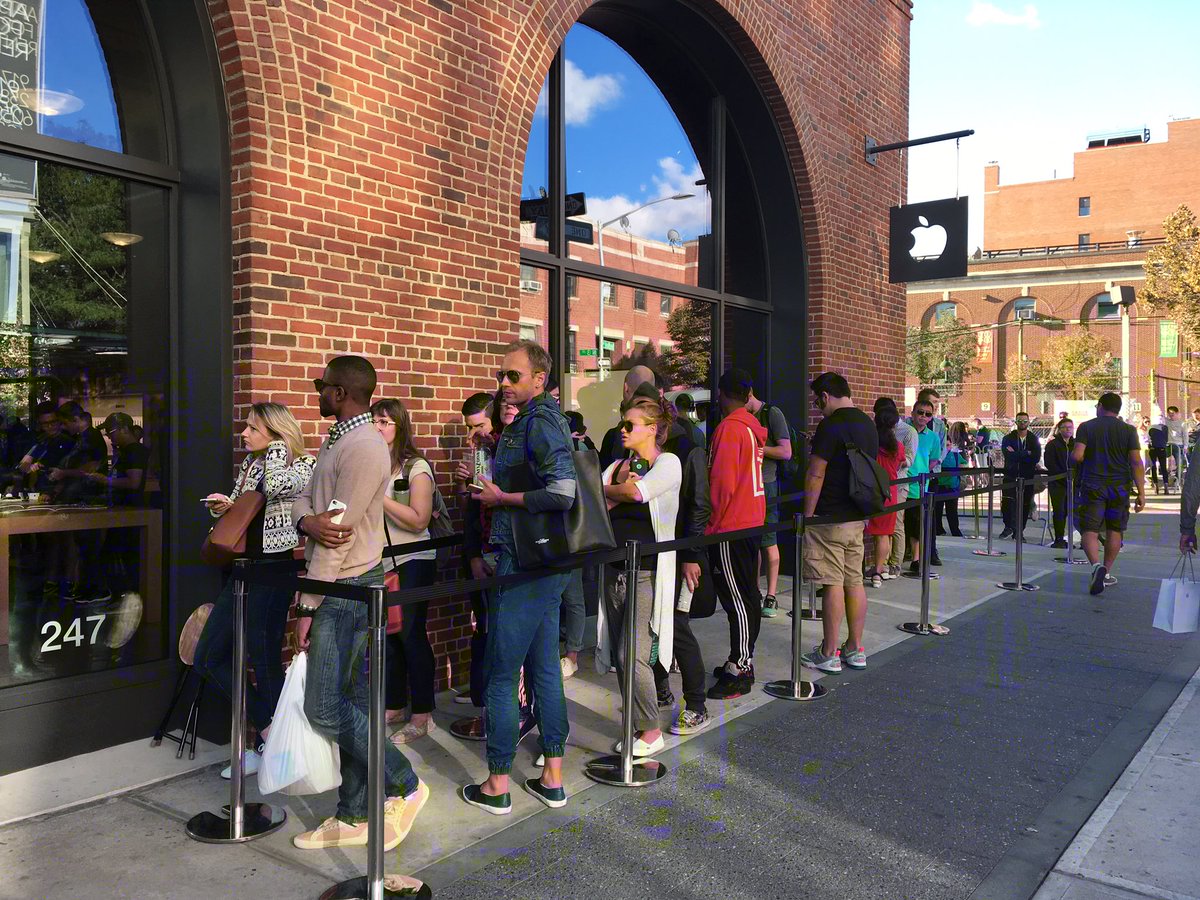 Another analyst firm has chimed in on negative reports of Apple iPhone 7 first week sales, and instead views trends as similar to the record-breaking iPhone 6 launch of 2014.
Investment research firm Piper Jaffray provided a research note to AppleInsider, showing that the firm performed stock checks of 134 Apple retail stores 9 days after the iPhone 7 launch. The survey showed that 20% of iPhone 7 SKUs were in stock overall, with 34% of the iPhone 7, and 6% of the iPhone 7 Plus models available for purchase.
During the iPhone 6 launch, the research firm claims that two weeks after launch, the sought-after iPhone 6 showed 33% availability, with the iPhone 6S hitting 50%.
Regarding negative interpretations of Apple sales data by third parties, such as information put forth by KGI Securities on Sunday, Piper Jaffray believes that the data is impacted by "essentially zero" iPhone 7 Plus models available for weekend sale, with no similar constraints for the launch of the iPhone 6S.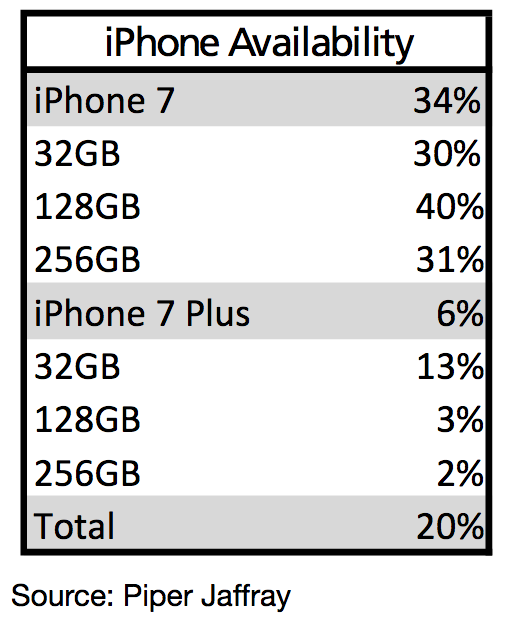 Noting that other analysts, and third-party data aggregator's reports weren't in line with "positive commentary and Apple's own commentary about stock outs", Piper Jaffray is sticking with previous estimates of an iPhone 7 sales cycle similar to that of the iPhone 6, and not the iPhone 6S.
Lending weight to Piper Jaffray's interpretation of sales data, T-Mobile's CEO and am assortment of South Korean analysts claim record sales of the Apple iPhone 7 family. Based on supply chain data, analysts expect 100 million sales of the new iPhone models before the end of the 2016 calendar year.