Eddy Cue talks music with Bruce Springsteen at Apple's SoHo store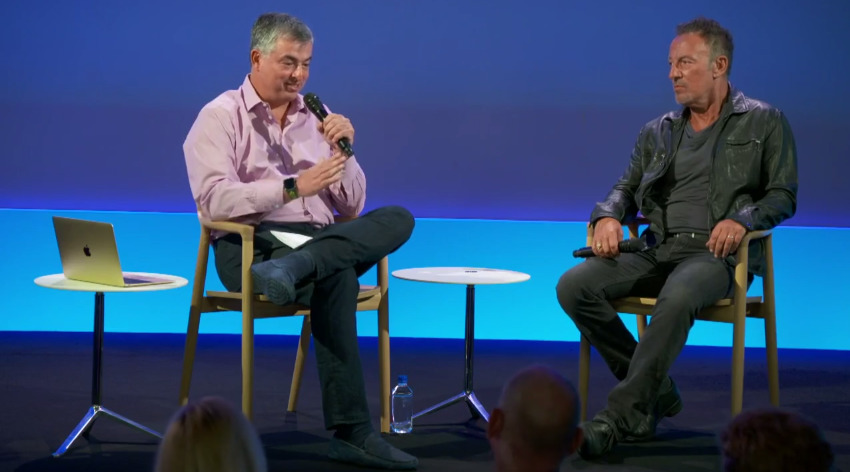 Apple's senior VP of internet software and services, Eddy Cue, sat down for an interview with rock musician Bruce Springsteen on Wednesday night, who appeared at Apple's SoHo store in New York City to promote his new autobiography Born to Run.
The book was the main subject of discussion. The pair also delved into Springsteen's personal life however, as well as things like the early days of his career, his current musical tastes, and questions about musicianship.
Beats co-founder and former producer Jimmy Iovine was in the audience, and came up as a repeated reference, since he helped produce a number of Springsteen records. Iovine "stayed awake most of the time" during recording sessions, Springsteen joked.
An unusual aspect of the interview is that it was live-streamed via Springsteen's Facebook feed. Apple doesn't normally offer streams for its in-store events, but would presumably want to feature that content on Beats 1 or Apple Music.
You can watch the full interview below: