Regent Street Apple store in London to make long-awaited reopening on Oct. 15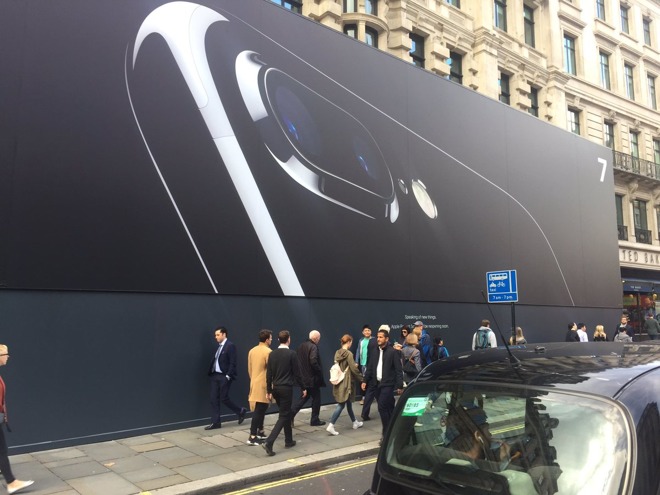 AppleInsider may earn an affiliate commission on purchases made through links on our site.
Having been under renovations for over a year, Apple's flagship U.K. store in London will finally reopen on Oct. 15 at 10 a.m., the company has announced.
Although Apple was operating sales out the basement for some time, the shop has been completely shut down since June 13. Apple is engaged in much more extensive renovations than usual for its retail chain, such as altering the facade, moving three inside columns, and replacing its old central staircase with two on either side. Construction has been complicated by the need to preserve some of the building's historic architecture.
Ironically, the square footage of the store should shrink by 4,400 square feet. Typical Apple renovations result in more square footage as the company tries to keep up with foot traffic and show off an ever-growing product line.
Work on the outlet meant that Londoners weren't able to line up there for the iPhone 7 launch on Sept. 16. Instead Apple used the construction barrier as a billboard, specifically plastering an image of the iPhone 7 Plus.
In other respects Regent Street will presumably follow in the steps of other recent renovations, adopting a fashion-oriented look with touches like wooden shelves and large-scale video displays.