Apple Pay launches in Russia with support for Mastercard and one bank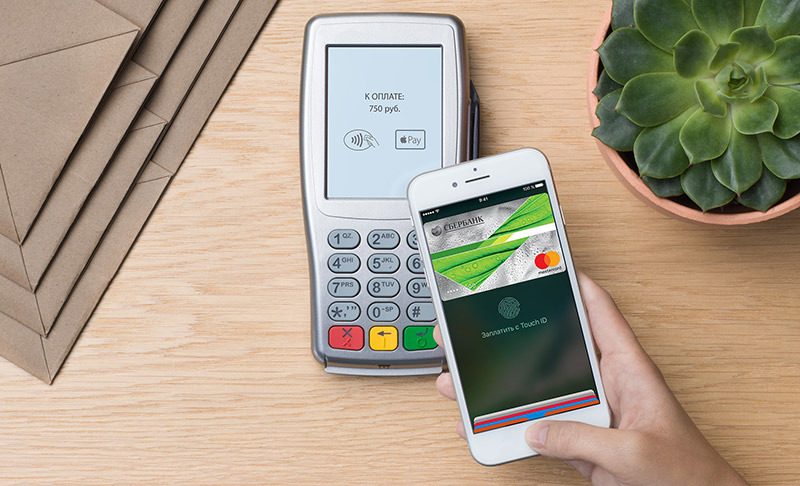 Russia on Tuesday became the latest major market to gain access to Apple Pay, with iPhone, Apple Watch and iPad owners in the region now able to provision Mastercard credit cards and use the service at participating retailers.
Announced through Apple's regional website, Apple Pay is being introduced to the Russian market through partners Mastercard and Moscow-based Sberbank. Plans for expansion are not mentioned, though Apple typically extends access to a variety of credit card operators and multiple local financial institutions in the weeks and months following an initial availability.
At launch, participating retailers include ATAK, Auchan, Azbuka Vkusa, bp, Magnit, Media Markt, M.Video, TsUM and authorized Apple reseller re:Store. Touchless payments are expected to roll out at Electronics store Eldorado and Burger King in the near future.
Apple Pay can also be used for in-app purchases, and web-based payments with macOS 12.12, though it is unclear as to how many Russian-developed apps and online vendors feature such integration at this time.
The arrival of Apple Pay in Russia is the latest development in a measured international rollout. Most recently the fledgling payments service was activated in Switzerland customers in July. A month earlier, Apple expanded backend integration to incorporate each of Canada's "big five" banking institutions, and before that Apple Pay gained support from five major banks in Singapore.
Apple Pay launched in the U.S. in 2014 and has since expanded to cover nine markets including Australia, Canada, China, France, Hong Kong, Singapore, Switzerland and the U.K. Today's addition brings the tally up to ten.
As Apple Pay continues to gain traction domestically, Apple is focusing future growth efforts in major markets in Asia and Europe. The endgame, according to Apple Pay chief Jennifer Bailey, is to deliver Apple Pay to every major market in which Apple products are sold.
Looking ahead, New Zealand is thought to gain access sometime this fall through a partnership with ANZ, which in April became the first of Australia's big four banks to adopt Apple's service. Reports last week claim the company is also in discussions to bring Apple Pay to Taiwan and Kenya.