Apple working to fix call-directory extensions in upcoming iOS 10.1 update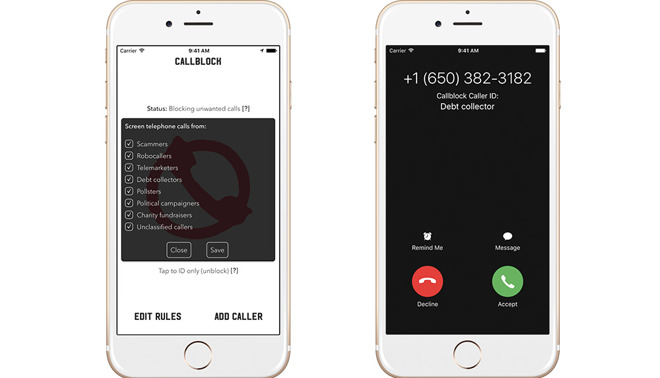 AppleInsider may earn an affiliate commission on purchases made through links on our site.
Apple is experiencing problems with call-directory extensions that make use of CallKit, and is expecting to solve them with the release of iOS 10.1, a developer said on Monday.
As a result Apple is pausing reviews of such extensions until iOS 10.1 is available, according to a blog post by Rocketship, citing feedback from Apple's app review team. Rocketship is responsible for Callblock, software which identifies incoming telemarketing calls on an iPhone and stops them.
Rocketship said that some of its customers have been getting telemarketing calls anyway, and that it initially suspected that background updates were broken. That shouldn't necessarily have made a difference however, as Callblock includes a directory of over a million telemarketers by default. Apple's review team explained that the current incarnation of CallKit is causing call-directory extensions to periodically fail.
CallKit allows developers to tap into parts of iOS 10's phone framework, enabling not just ID and blocking functions but support for treating VoIP calls like cellular ones. Apps making use of the VoIP compatibility, such as Skype, can do things like display lockscreen controls similar to Apple's native Phone app.
It's not clear when iOS 10.1 will be officially released, but Apple has already gone through three betas, suggesting that there's little work left.