Amazon Channels may beat Apple to offering cable-like experience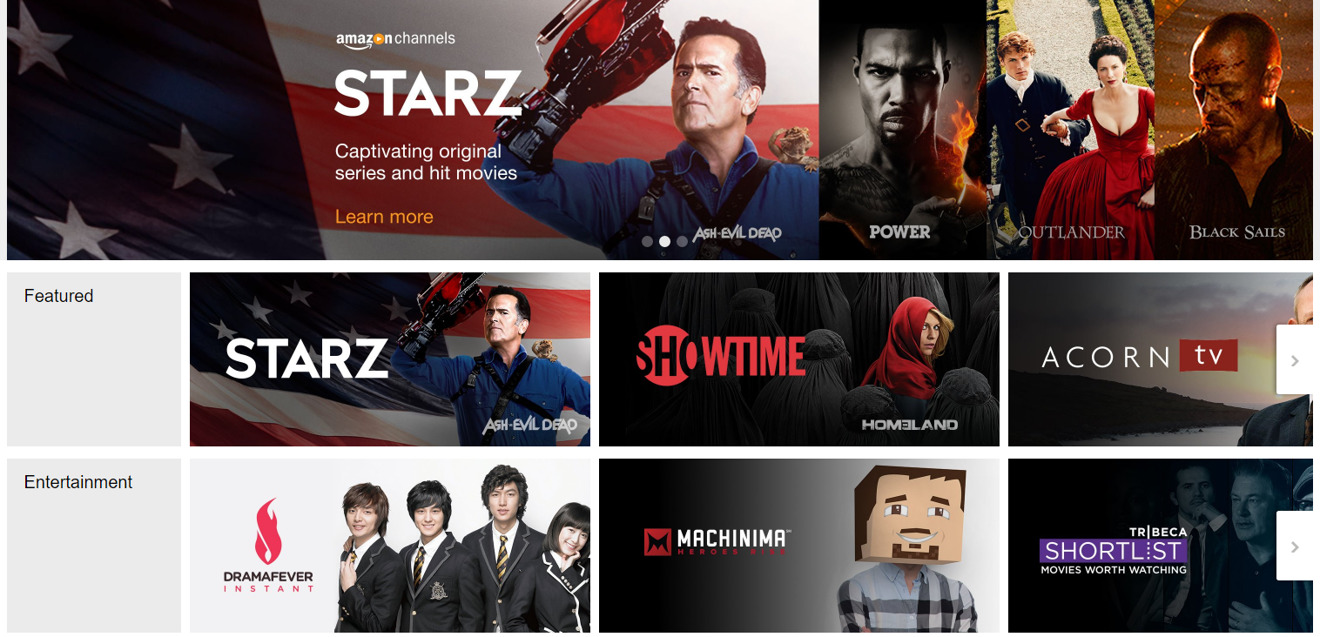 Amazon's Channels program — which allows Prime subscribers to sign up for otherwise separate video services through a single platform — is proving surprisingly popular with streaming partners, and could evolve into a live TV service before Apple reaches that point, a report hinted on Tuesday.
In its first year Channels has been a real success, Amazon video VP Michael Paull told The Information. Networks and services were originally said to be skeptical about partnering with a competitor, but some of them now count Amazon as their biggest avenue for selling subscriptions.
Evan Shapiro, an executive with NBCUniversal, commented that Amazon has done a particularly good job marketing to customers who want to keep all their billing and consumption within Prime. As an added bonus, Channels is said to make it possible to deploy to new platforms faster.
Notably, Amazon has also reportedly been talking to TV networks about creating a bundle of live TV channels, similar to Sling TV or PlayStation Vue. Paull refused to comment on the topic, but argued that he doesn't see Amazon as luring cord-cutters away from cable.
Apple has been rumored to be working on a live TV service for years, but has so far failed to gain any traction in talks with service providers. This may be because of hardline negotiation tactics, including low-balling potential partners — even Disney, with which Apple has close corporate ties.