Supply chain reaffirms only three new Apple notebooks this fall, likely no 11" MacBook Air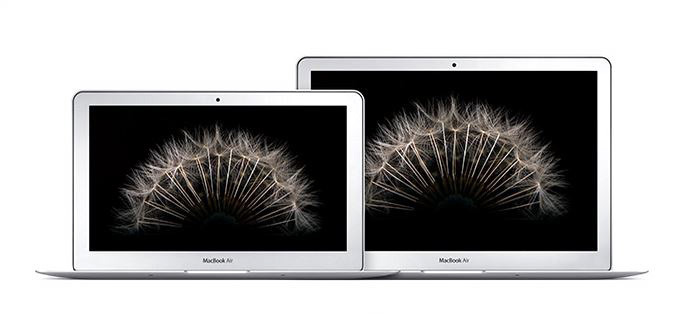 Apple is expected to release just three new MacBook models this fall, according to a research report released on Tuesday, possibly reaffirming claims that the company is planning to drop the 11-inch model of the MacBook Air.
"Apple's three new notebook products are also expected to see strong sales in 2017, helping the vendor to regain a double-digit percentage on-year growth," DigiTimes Research wrote. The firm noted that global notebook sales will likely be down in the final tally of 2016, in part because of Apple's late MacBook updates.
The statement would be consistent with a Monday Macotakara report claiming that Apple is planning to announce new 13- and 15-inch MacBook Pros in the next few days, and upgrade the 13-inch MacBook Air. The trio could ship by the end of October.
While the 11-inch Air is Apple's cheapest laptop at $899, it achieves that price point with a relatively cramped display. For the same price, customers can buy a 12.9-inch iPad Pro equipped with an identical 128 gigabytes of storage.
It's not clear what kind of upgrades the 13-inch Air might get, but the new Pros are widely rumored to be getting an OLED "Control Strip," with context-sensitive commands. Also rumored for the MacBook Pro is the addition of a Touch ID sensor, which might not only simplify security but enable Apple Pay without a separate device for authentication.