Tim Cook included in early list of potential VP candidates for Clinton campaign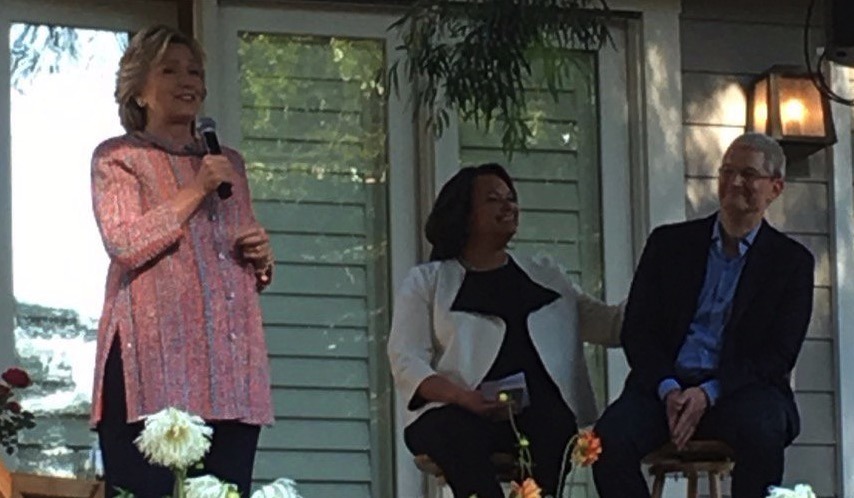 AppleInsider is supported by its audience and may earn commission as an Amazon Associate and affiliate partner on qualifying purchases. These affiliate partnerships do not influence our editorial content.
In one of the WikiLeaks-published Podesta emails allegedly detailing the inner workings of of the Hillary Clinton election campaign, Apple CEO Tim Cook was mentioned as an early possibility for Vice President and was included in a list with Bill Gates, Melinda Gates, and Michael Bloomberg.
The email was allegedly sent by Clinton staffer John Podesta as a first draft of potential, and un-vetted, vice presidential candidates. At the time of the email, said to be March 17, 2016, the campaign claimed to be "prepared to execute non-disclosure agreements with anyone we involve."
Other potential candidates from big business and tech include GM CEO Mary Barra, Michael Bloomberg, chairman and CEO of Xerox Ursula Burns, Bill Gates, Melinda Gates, CEO of Coca-Cola Muhtar Kent, president of The Rockefeller Foundation Judith Rodin, and CEO and Chairman of Starbucks Howard Schultz. The vast majority of candidates suggested to Clinton were political figures, however.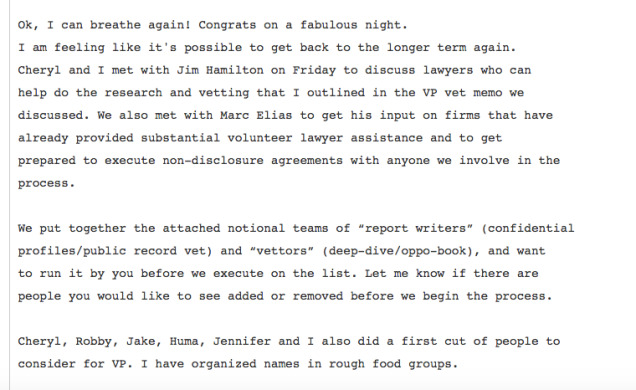 In the same released batch of e-mails, Cook was criticized for his lack of political acumen when dealing with the U.S. government regarding the San Bernardino iPhone 5c encryption issue.
The leaked e-mails do not include a response or a follow-up for the candidate listing at this time, revealing any thought process leading up to the ultimate selection. It is not clear if Cook was ever approached for the job, but given the sheer number of possibilities listed in the e-mail, he was probably not.
Early Tuesday morning, The WikiLeaks organization published nearly 2000 more emails, bringing the total up to 17,150. The group claims to have around another 33,000 emails to release.