Apple's latest ad brings iPhone 7 poolside to tout stereo speakers, waterproof design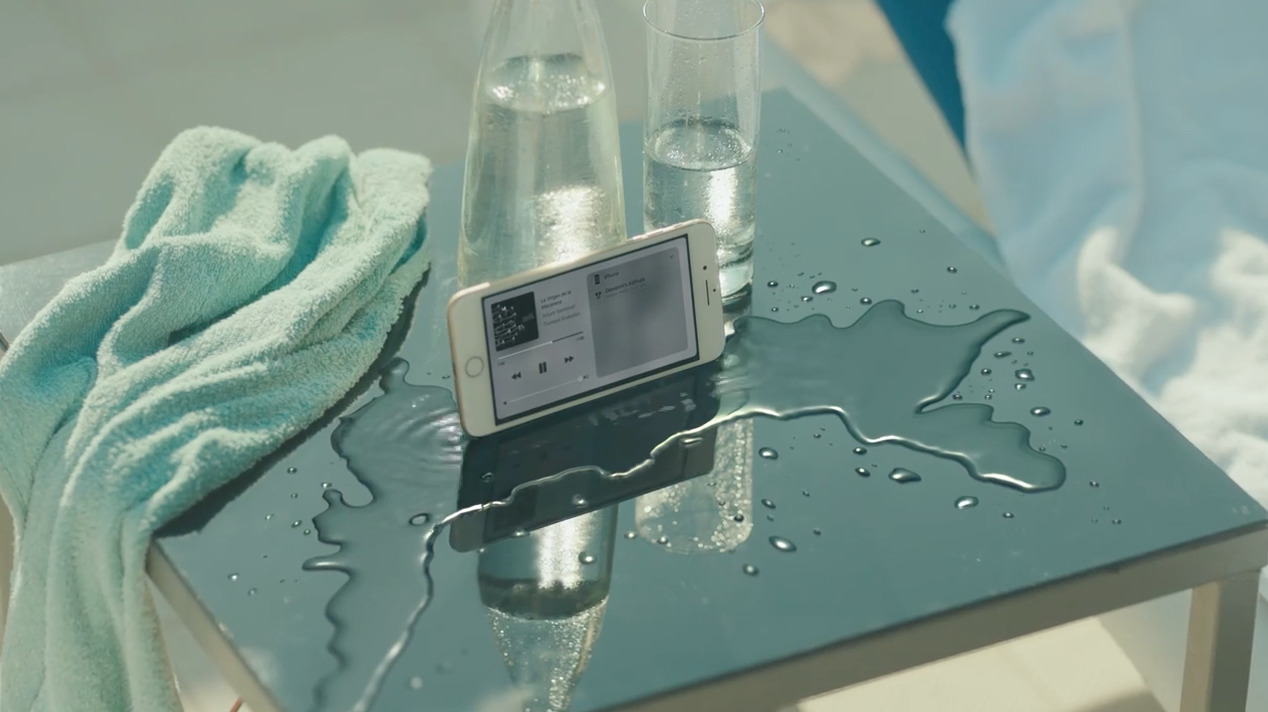 The latest minute-long television spot promoting the iPhone 7 showcases the handset's new, louder stereo speaker design, along with its water resistant chassis.
As with previous iPhone 7 ads, the commercial tells a story, making it more personal than a typical product placement. The ad shows a man lounging poolside, listening to music, before he decides to take advantage of the louder stereo speakers on the iPhone 7 to hear as he walks away.
On the stand beside his pool lounge chair is a puddle, subtly hinting at the waterproof design of the iPhone 7 as it not only rests in the water, but also causes ripples from the volume of the music.
Onlookers at the pool watch as the man climbs to the top of a diving platform and dives into the pool causing a splash on his music playing iPhone 7.
Though the waterproofing of the iPhone 7 plays prominently in the ad, the only feature specifically mentioned via text at the end of the spot are the stereo speakers. As with previous ads, it ends with the tagline: "practically magic."