Questionable rumor says Apple could add 'Jet White' option for iPhone 7 & 7 Plus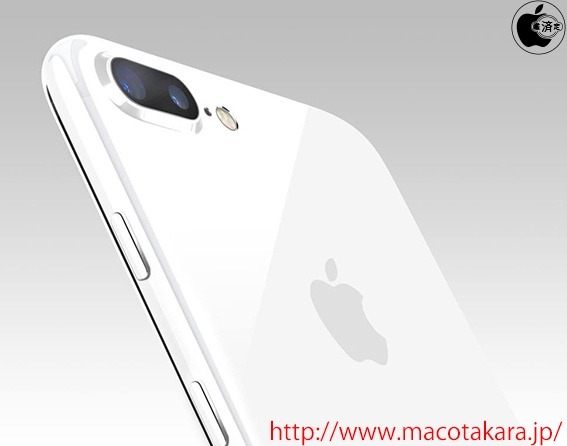 Apple is planning to add a "Jet White" color option for the iPhone 7 and 7 Plus, a rumor claimed on Monday.
The information was shared with Japanese site Macotakara by supply chain sources. The site itself, however, suggested that the information could be unreliable, and didn't mention when the change might take place.
The glossy Jet Black color has so far proven popular with iPhone 7 buyers, despite it being prone to scratching and scuffing. It can still take weeks for a Jet Black model to ship from Apple's U.S. online store — between 3 and 5 weeks in the case of 7 Plus buyers.
A Jet White phone could prove equally as popular. Apple hasn't sold an iPhone with a white back since the iPhone 5c though, and the company typically avoids introducing new colors in the middle of a product cycle.
The Jet Black phone is also more complicated to make, as it requires a nine-step anodization and polishing process. Adding a second "Jet" color could be too much, but might be feasible once iPhone 7 demand has cooled somewhat.