Apple's new MacBook Pro has generated 7x more revenue than 12" MacBook at launch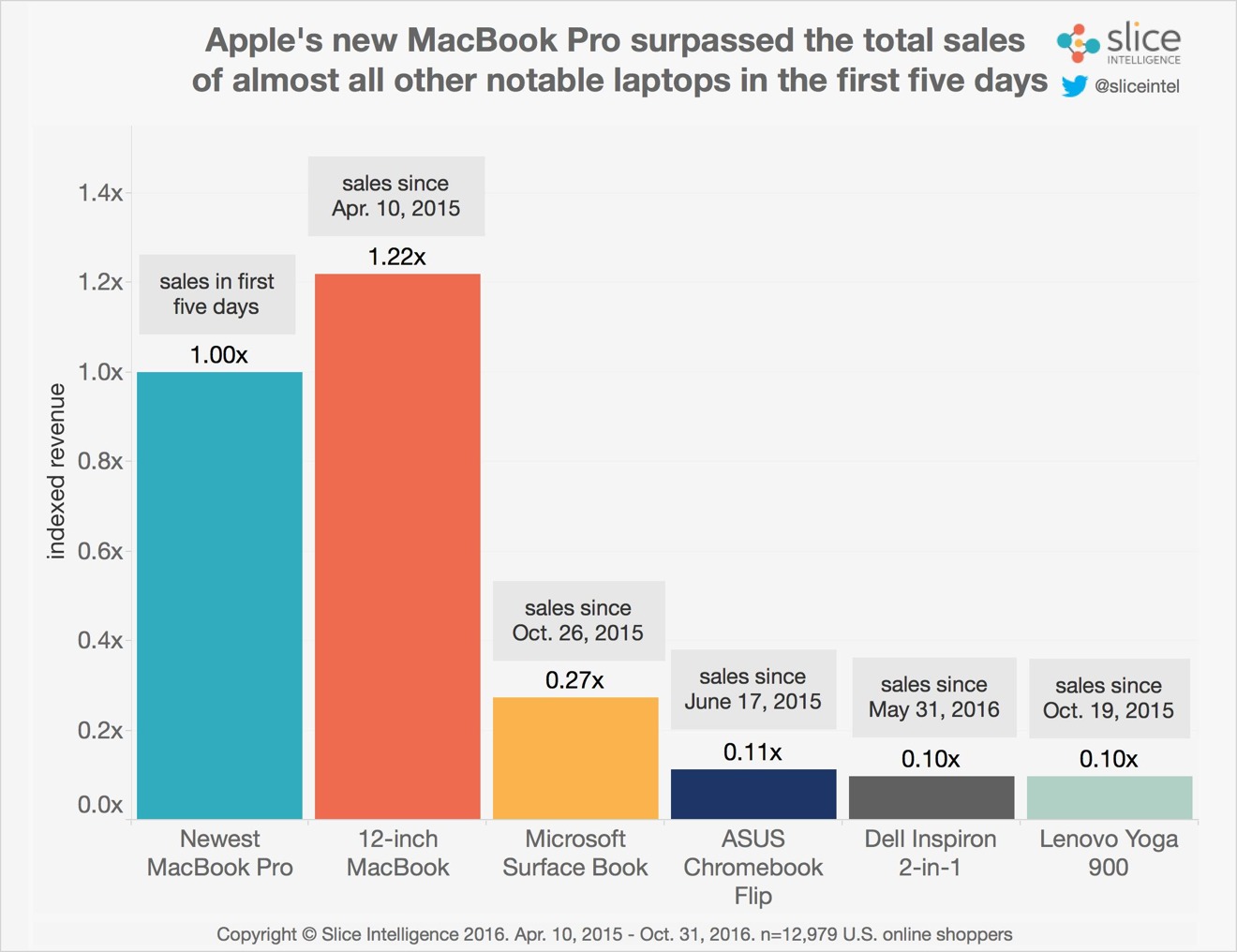 The new, thinner redesign of Apple's MacBook Pro lineup has been a blockbuster success out of the gate, new data suggests, blowing away dollars spent on the first 12-inch MacBook from 2015.
Sales data collected by research firm Slice suggests the new MacBook Pro has already generated more than seven times the revenue earned by the 12-inch MacBook when it went on sale in April of 2015.
In fact, in just a few weeks, the hotly anticipated MacBook Pro is said to have accumulated more revenue than any other laptop released this year.
In addition, launch sales for the MacBook Pro are already equal to 78 percent of all of the revenue generated by the 12-inch MacBook since it launched in early 2015. The data all supports Apple's own announcement that the new MacBook Pro has received more orders than any other professional-grade notebook the company has ever produced.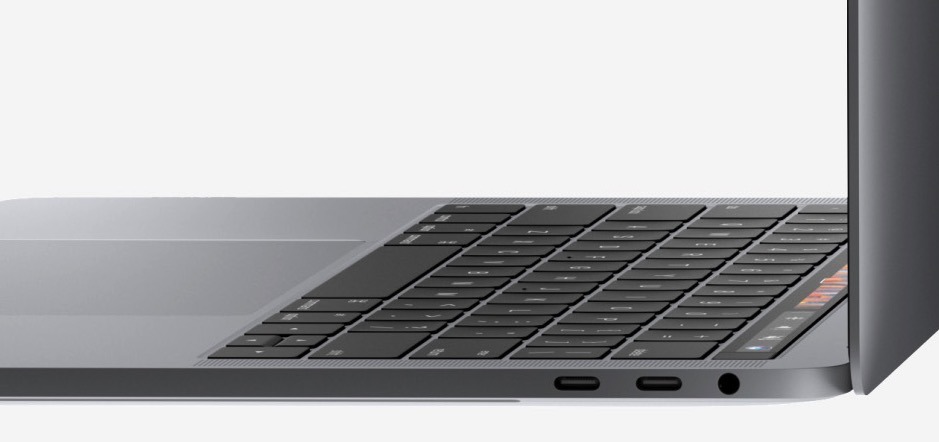 The strong sales come despite ongoing controversy from enthusiasts, bothered by what they see as unnecessary changes and concessions for a pro-focused machine. Specifically, the new MacBook Pro eschews full-size USB ports, the MagSafe charging connector, HDMI port and SD Card slot for four reversible USB-C ports
"We know we made good decisions about what to build into the new MacBook Pro and that the result is the best notebook ever made, but it might not be right for everyone on day one," Apple marketing chief Phil Schiller explained. "That's okay, some people felt that way about the first iMac and that turned out pretty good."
Still, Apple also offered a peace offering to pro users last week, when it cut prices temporarily on USB-C and Thunderbolt 3 accessories. Many users will require new cables or dongles to connect legacy accessories to the USB-C ports on the new MacBook Pro.