Phil Schiller: New MacBook Pro has more orders from Apple than any other pro model ever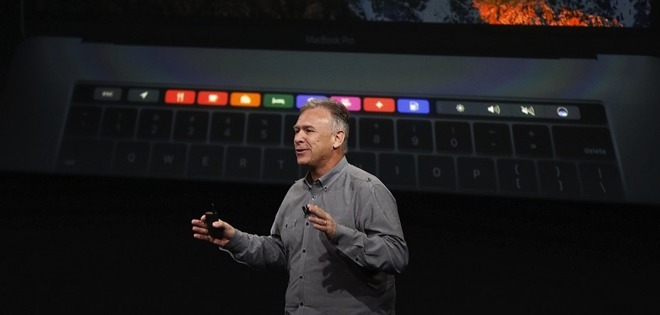 AppleInsider may earn an affiliate commission on purchases made through links on our site.
In an interview, Apple Senior Vice President of Worldwide Marketing Phil Schiller discusses Apple's philosophy between keeping iOS and macOS separate, record-breaking sales of the new computer from Apple's website, customers being up in arms about the MacBook Pro features or lack thereof, and Apple fandom.
Schiller has apparently been listening to the online battles going on between Apple customers about the MacBook Pro wth Touch Bar, saying that he's never seen a product that didn't have early criticism and debate.
"There has certainly been a lot of passionate dialogue and debate about the new MacBook Pro," said Schiller. "Many things have impressed people about it, and some have caused some controversy."
Schiller feels that many of the concerns will be rectified when a potential customer gets a chance to use the machine.
"Our online store has had more orders for the new MacBook Pro than any other pro notebook before" - Phil Schiller, Apple SVP
"We know we made good decisions about what to build into the new MacBook Pro and that the result is the best notebook ever made, but it might not be right for everyone on day one," said Schiller, talking to The Independent. "That's okay, some people felt that way about the first iMac and that turned out pretty good."
macOS and iOS
Schiller continues to maintain that macOS and iOS will remain distinct, because of how the hardware differs and how users interface with the devices.
"There's iPhone and iPad which are single pieces of glass, they're direct-manipulation, multi-touch and tend towards full-screen applications," said Schiller about half of the Apple hardware equation. "We want to make those the best in that direction anyone can imagine."
"Then there's the Mac experience, dominated by our notebooks and that's about indirect manipulation and cursors and menus," Shiller compared. "If you made the Mac a touchscreen you'd have to figure out how to make it a good experience with your finger on a touchscreen. Trust me, we've looked at that — it's a bad experience. It's not as good or as intuitive as with a mouse and trackpad."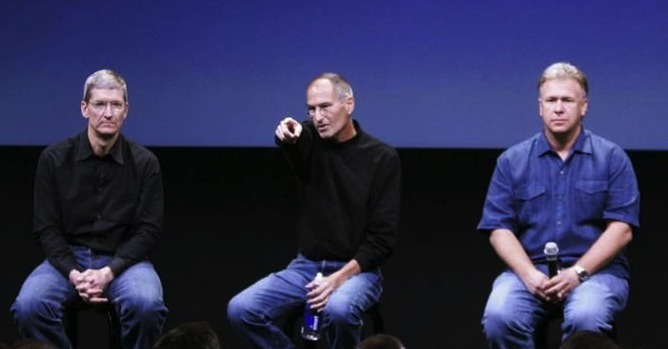 Hardware choices, and omissions
When asked about the lack of an SD card slot, Schiller noted that while Apple would have preferred a more universal solution, the company picked the one card format because most of the users had it, and that early Apple implementations of the slot as being "cumbersome" and a "trade-off." The card was excised because of the "path forward" with more generic physical card readers, or the growing implementation of wireless transfer.
Regardless of complaints by users alleging that the new MacBook Pro isn't "pro" enough, Schiller says that the 3.5mm headphone jack was retained for professionals with audio gear that do not have wireless solutions, and still need the jack for macOS.
Early orders
Orders for the new computer have been solid so far, with many configurations taking six weeks or more to ship to customers because of demand. Apple hasn't detailed any order numbers, as of yet, but Schiller is pleased with what he's seen so far.
"We are proud to tell you that so far our online store has had more orders for the new MacBook Pro than any other pro notebook before," added Schiller. "So there certainly are a lot of people as excited as we are about it."
One exception to the six week wait time is the 2016 13" MacBook Pro without a Touch Bar, which is now in stock at $1,499.00 with no tax outside NY in both Space Gray and Silver from Apple authorized reseller B&H Photo. Please visit our Mac Price Guide for pricing and availability on other models, including those with a Touch Bar.