Apple publishes 2016 Holiday Gifts guide promoting iPhone 7, other core products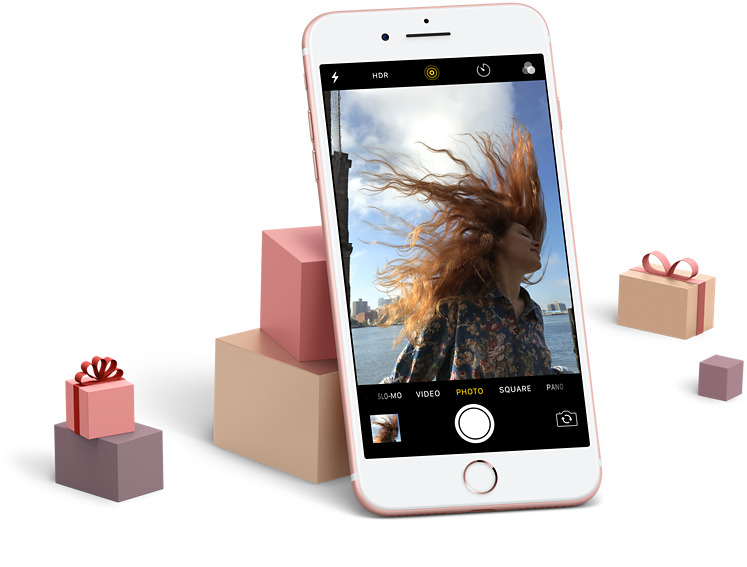 Apple on Thursday published its annual holiday gift guide, this year putting an even stronger marketing spotlight on its core products.
Instead of offering up last year's categories, the 2016 guide highlights specific devices: the iPhone 7, Apple Watch, iPad Pro, 12-inch MacBook, and Apple TV. Each product except for the Apple TV is accompanied by a pair of suggested accessories, and a link to see more.
All other possible gift ideas are relegated to three categories at the bottom — Music, Photography, and Games & Toys — plus the suggestion of gift cards as an alternative.
In the U.S., Apple is offering free two-day shipping through the holidays, as long as items are in-stock and ordered before 5 p.m. — iPhones can be delivered in just one day. People can't, however, get accelerated shipping on any engraved products or custom-built Mac configurations.
Shipping deals can vary considerably in other countries. In Canada for example the company is only offering free standard shipping, but Australia is promising next-day delivery in most major cities if an item costs over $250 and is ordered before 2 p.m. Otherwise, only free standard shipping is available.