T-Mobile offers 'free' iPhone 7 with Black Friday trade-in promotion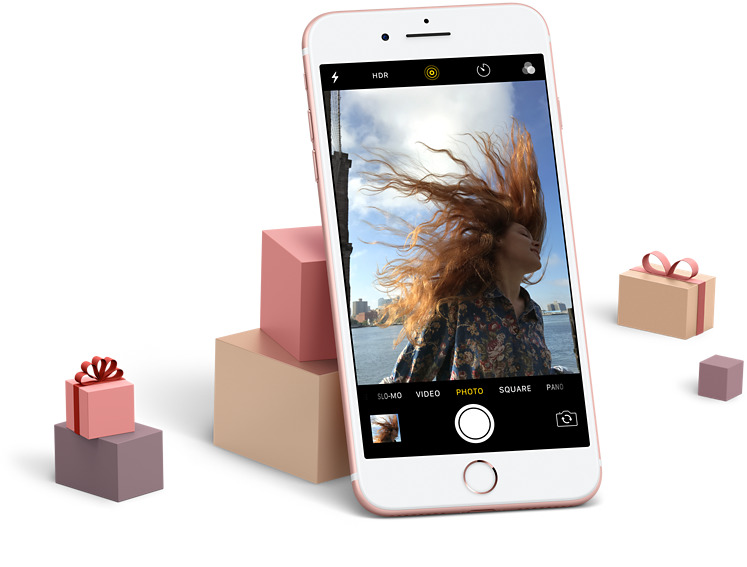 The U.S. branch of T-Mobile on Tuesday announced a series of Black Friday-related promotions, most notably letting people get a "free" 32-gigabyte iPhone 7 or 7 Plus with a qualifying trade-in.
For a regular iPhone 7, people must trade in an iPhone 6s, or one of a number of recent LG or Samsung devices. Similar deals apply for the 7 Plus, though the trade-in devices must be more expensive, such as a 6s Plus.
People who have an older and/or cheaper phone can also get their iPhone of choice, but may have to pay extra — for instance $100 for the standard iPhone 7 if they have an iPhone 6, or $350 if they have an iPhone 5, 5c, or 5s. Further premiums apply if a person wants to upgrade the amount of storage they get.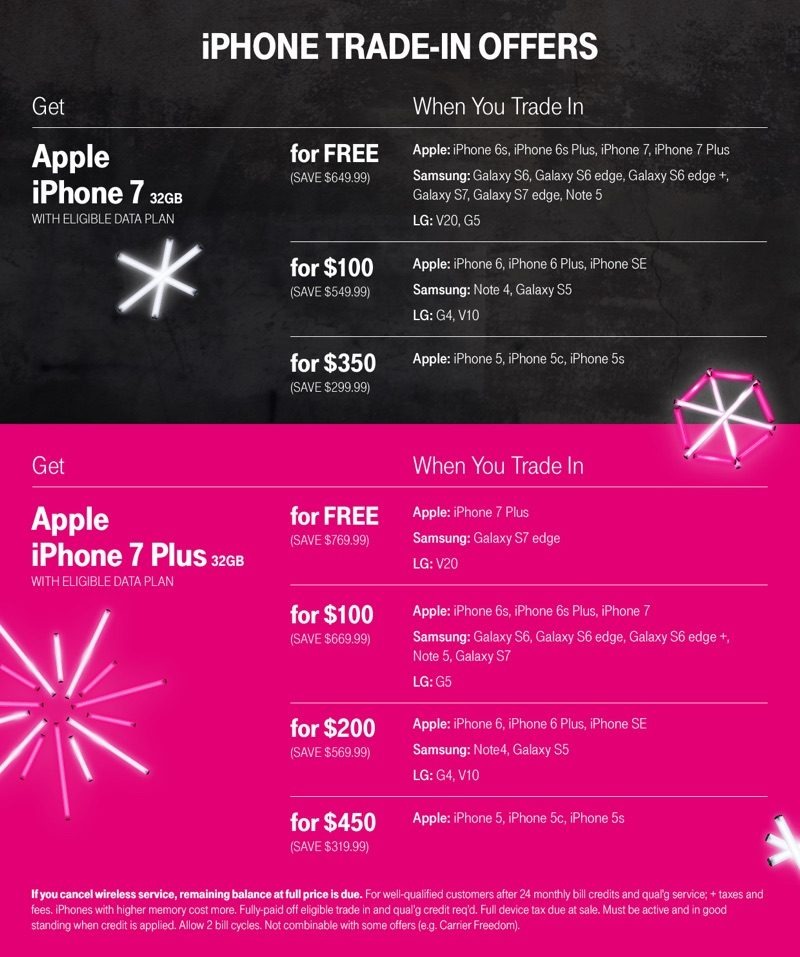 There are other catches as well — the cost of the new iPhone is simply credited against 24 monthly bills, and people must sign up for a One or Simple Choice Unlimited plan, which can be more expensive. The trade-in deals will last from Nov. 24 through Nov. 27.
Separately, T-Mobile is offering $200 per line for people switching numbers to the carrier, up to a limit of $2,400. Each line must be signed up to a One plan with eligible device payments — the bonus cash comes in the form of a prepaid MasterCard.
Between today and Nov. 26, T-Mobile will be supplying a free hour of Gogo Wi-Fi on domestic U.S. airline flights. This notably includes everyone, not just the carrier's customers.