15-inch MacBook Pro mystery connector connects to special apparatus for emergency data transfer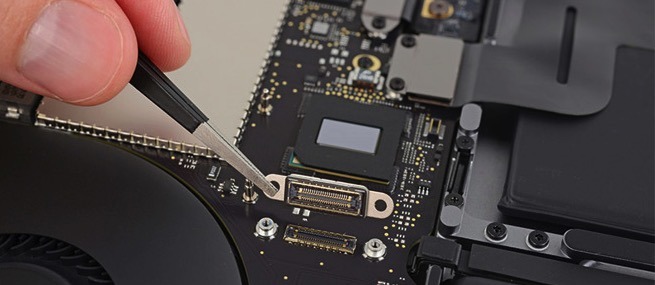 AppleInsider may earn an affiliate commission on purchases made through links on our site.
Apple's tool for migrating data from a new 15-inch MacBook Pro's SSD soldered to the motherboard has been spotted, and utilizes the unused connector discovered in tear-downs of the hardware.
First spotted by 9to5Mac, The tool uses a logic board holder for the problematic machine, with two data cables running from a central box that resembles the third generation Apple TV, and may be the one seen in a U.S. Federal Communication Commission document from September.
One end of the central box connects to the "connector to nowhere" on the motherboard first spotted in tear-downs of the 15-inch MacBook Pro earlier in November.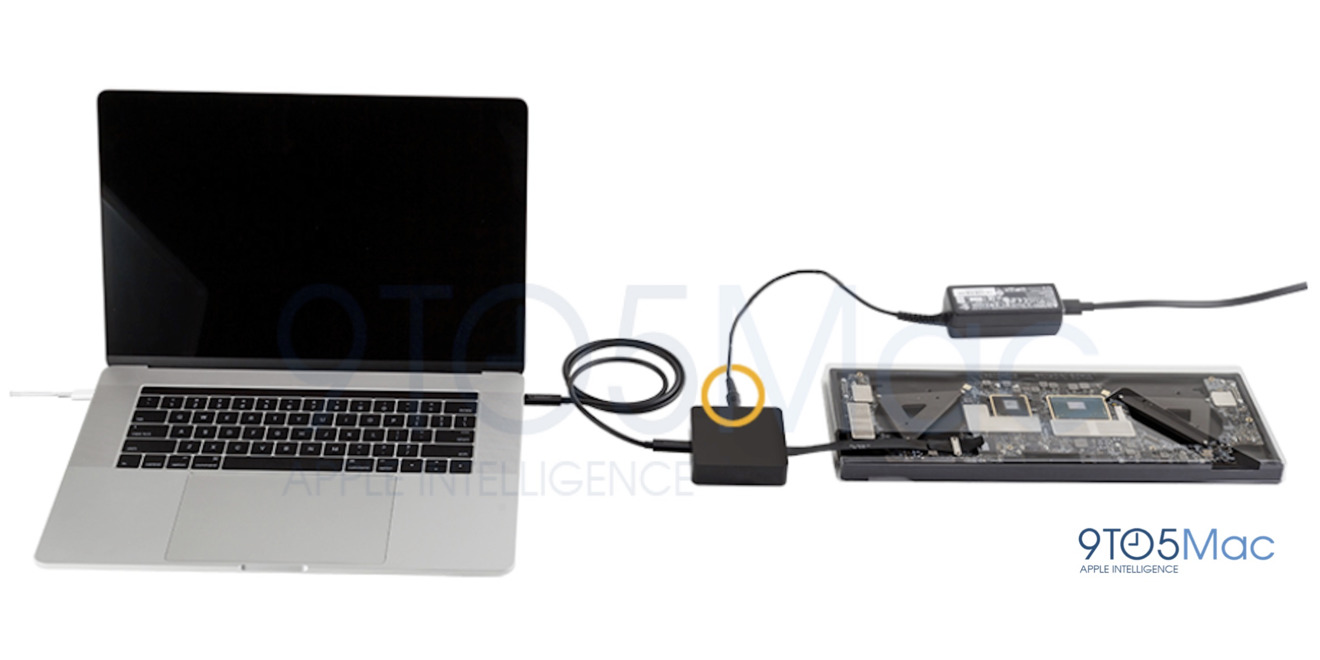 The central box connects to another computer through a USB-C connection, but if this is USB 3.1 or Thunderbolt 3 is not clear at this juncture. The tool will have to be used in the event of a failure involving any component with deep motherboard integration, such as Wi-FI, Touch ID, the SSD itself, or a GPU issue.
Initial reports claimed that Apple would provide the service only to those under the original warranty or AppleCare, but AppleInsider has learned that Apple will offer the data transfer service to any repair necessitating motherboard replacement at no additional cost beyond the flat-fee component and labor cost itself.
Overall, iFixit says the 15-inch MacBook Pro with Touch Bar is incredibly difficult to repair due to its non-removable SSD, glued-in battery, impossible to replace OLED Touch Bar and integrated Touch ID power button.