AT&T launches DirecTV Now streaming service with free Apple TV offer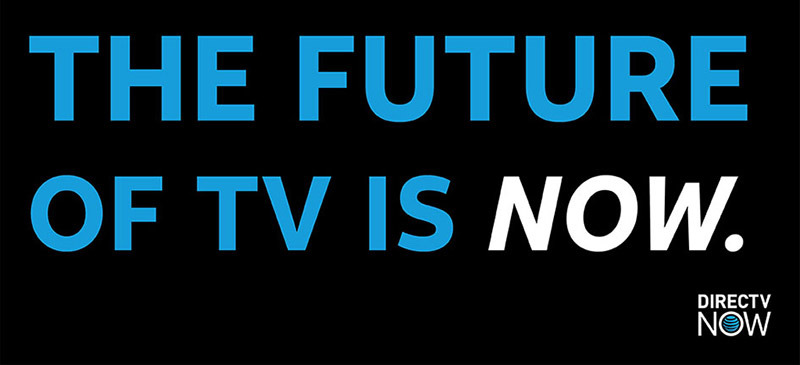 In a bid to draw subscribers to its new DirecTV Now over-the-top internet streaming service, announced on Monday, AT&T is giving away Apple TV and Fire TV Stick hardware with certain pre-paid monthly packages.

Customers who purchase three months of any DirecTV Now package will get a fourth-generation Apple TV, while those who sign up for at least one month of service can grab a Fire TV Stick, AT&T said in a statement. While not specified, the company is likely doling out the cheaper 32GB Apple TV variant as part of the deal.
With the service going live on Nov. 30, packages start at $35 per month for more than 60 channels, DirecTV Now's promotion almost pays for itself, as 32GB Apple TV models currently retail for $150. For a limited time, subscribers can choose the "Go Big" package and net more than 100 channels for $35 per month. Like past AT&T promotions, the special Go Big pricing remains active with a continued subscription.
Regular monthly pricing is split into four tiers: Live a Little with more than 60 channels for $35; Just Right with more than 80 channels for $50; Go Big with over 100 channels for $60; and Gotta Have it with more than 120 channels for $70. HBO and Cinemax are also available as $5 per month add-ons.
Further, AT&T mobile customers can stream content for free via the DirecTV Now app. In a move likely to cut into T-Mobile's Binge On business, AT&T will waive in-network data fees associated with DirecTV Now or the company's existing FreeVIEW and Fullscreen on-demand services.
"We're extending our entertainment portfolio for those who value premium content but also want more TV freedom suited for their lifestyle, whether watching at home or on their mobile devices. This is TV your way," said AT&T Entertainment Group CEO John Stankey.
DirecTV Now supports a wide variety of internet-connected devices including Amazon Fire TV and Fire TV Stick, Apple TV, iPhone, iPad, Android hardware, Chromecast (Android at launch; iOS in 2017) and Google Cast-enabled LeEco ecotvs and VIZIO SmartCast Displays. Subscribers can also access programming through web browsers like Safari, Chrome and Internet Explorer.
More importantly, DirecTV Now will offer a number of popular cable channels to OTT subscribers, including properties owned by AMC, Discovery, Disney, NBCUniversal and Viacom, among others.
DirecTV Now goes live on Wednesday.